Building on the success of our monthly Excell Network Breakfasts, St. Mark Parish is forming a Social Justice Ministry!
Our mission: To increase our positive impact on the local community through practical works and personal charity, inspired by Gospel values and guided by Catholic Social Teachings.
If you are called by the Spirit to demonstrate your love for our neighbors through your actions, please consider joining the Ministry. Our first informational meeting is Wednesday, September 21 at 7 PM in the parish hall.
Contact person-Bill/Mallet at williammallet@comcast.net or (650) 303-7266
OUR MISSION
We restore dignity to people returning home from prison by providing scholarship stipends to empower students to achieve their academic and career goals.
Excell Network hosts monthly breakfasts to support the restorative justice scholarship program which assists students on probation and parole as they continue their education.  
At our monthly breakfasts, you will meet Excell Network team leaders as well as justice-involved students currently receiving a scholarship. Through these breakfast events, we will be connecting community members to "go under the hood" of what it means to support those trying to re-enter society after incarceration. 
All breakfasts support the restorative justice scholarship program, which assists students on probation and parole as they continue their education. Attendees at the breakfasts hear students' stories; build a community of participants and supporters; and, of course, enjoy a delicious meal. Please consider supporting our brothers and sisters in their pursuit of hopeful, productive lives.
Please visit https://excellnetwork.org/ to learn more.
This year there are two sites. St. Agnes Parish in San Francisco will host the breakfasts on the second Saturday of the month and St. Mark's Parish in Belmont will host on the third Saturday of the month.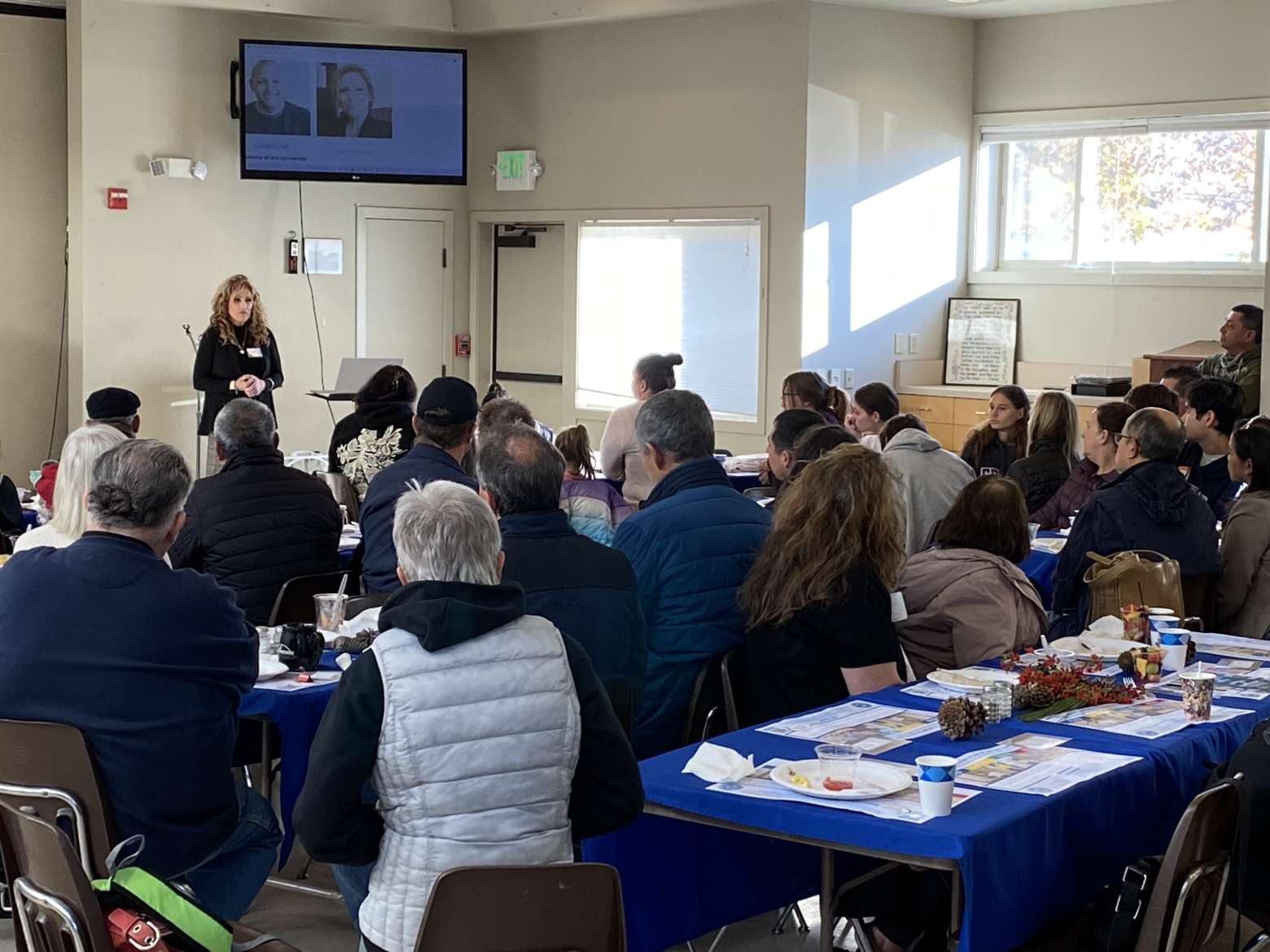 On Saturday, November 19, the Saint Mark community hosted our final Excell Network breakfast of 2022. More than 60 people gathered to meet the Excell students, hear of God's grace through their stories, pray for their success, and enjoy a delicious meal prepared by our SVDP team.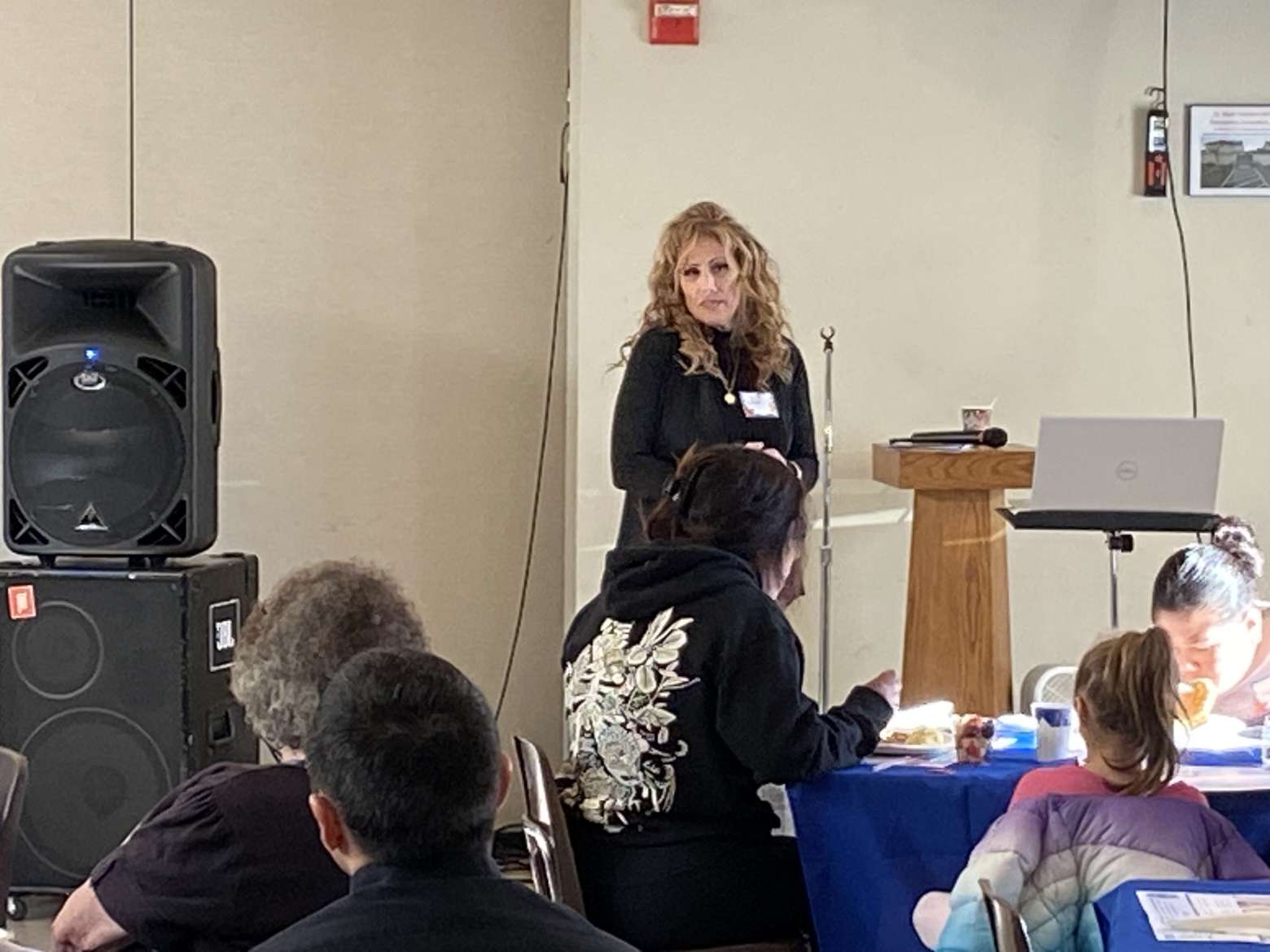 Jennifer, a student at SF State, spoke of the ongoing process of learning who she is, and who our Lord intends her to become: "God doesn't make mistakes, but He teaches us lessons." The students show us how to listen to Him and act on His commands.
Through your ticket purchases and donations, our parish has provided more than $10,000 in 2022 to support the Excell ministry and the dreams of the students. Yet we profess that St. Mark is blessed by the Excell Network's visits over the past ten months – We truly have gained more than we have given! On behalf of the Excell Network and the St. Mark Social Justice Ministry, thank you all for your support and your prayers.
Saturday, October 15
We restore dignity to people returning home from prison by providing scholarship stipends to empower students to achieve academic and career goals.
Thanks to all who supported the event last October 15, including the Hospitality Ministry for preparing breakfast.   The next breakfast is on November 19, the last one at St Mark for the year 2022.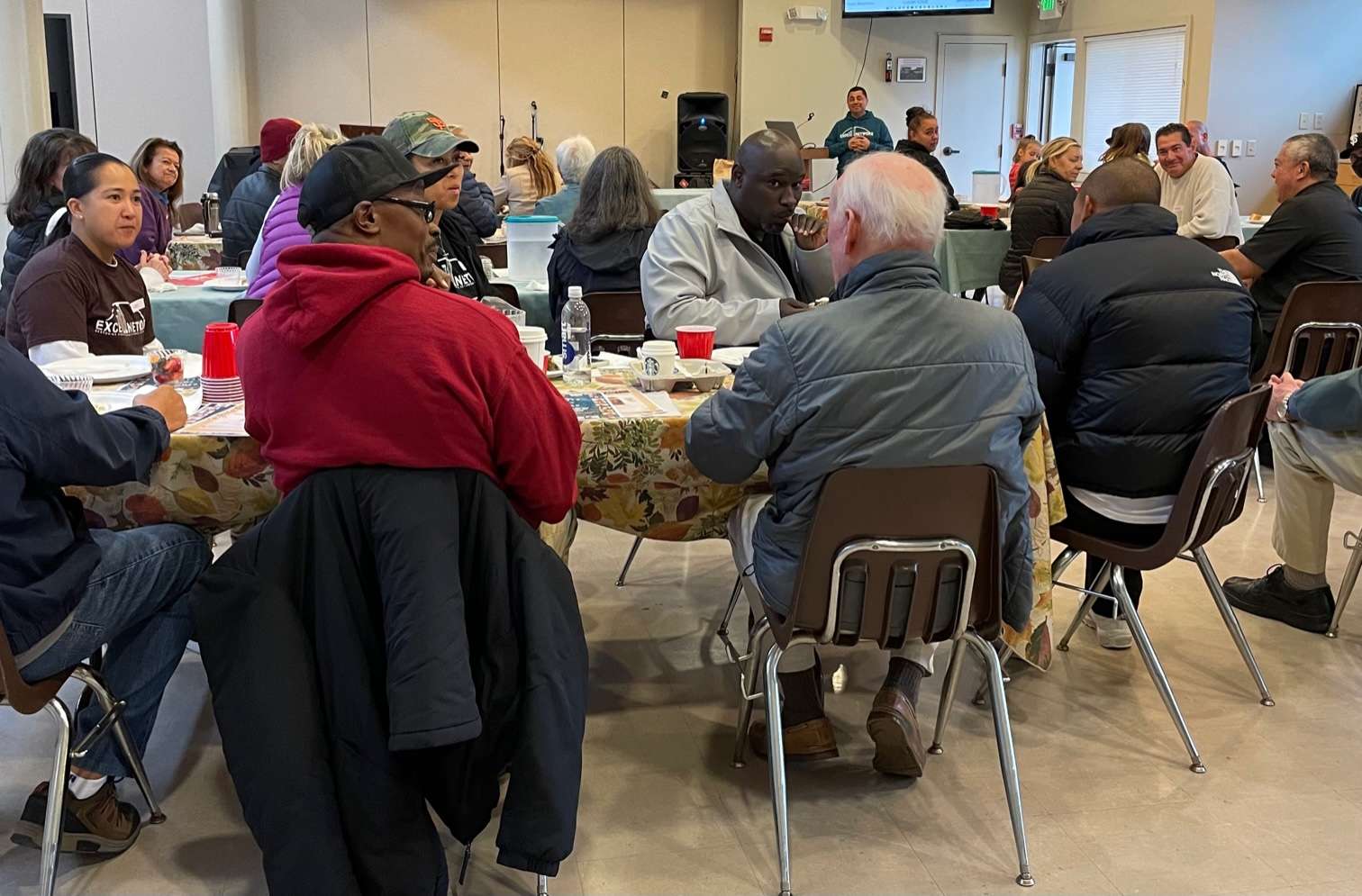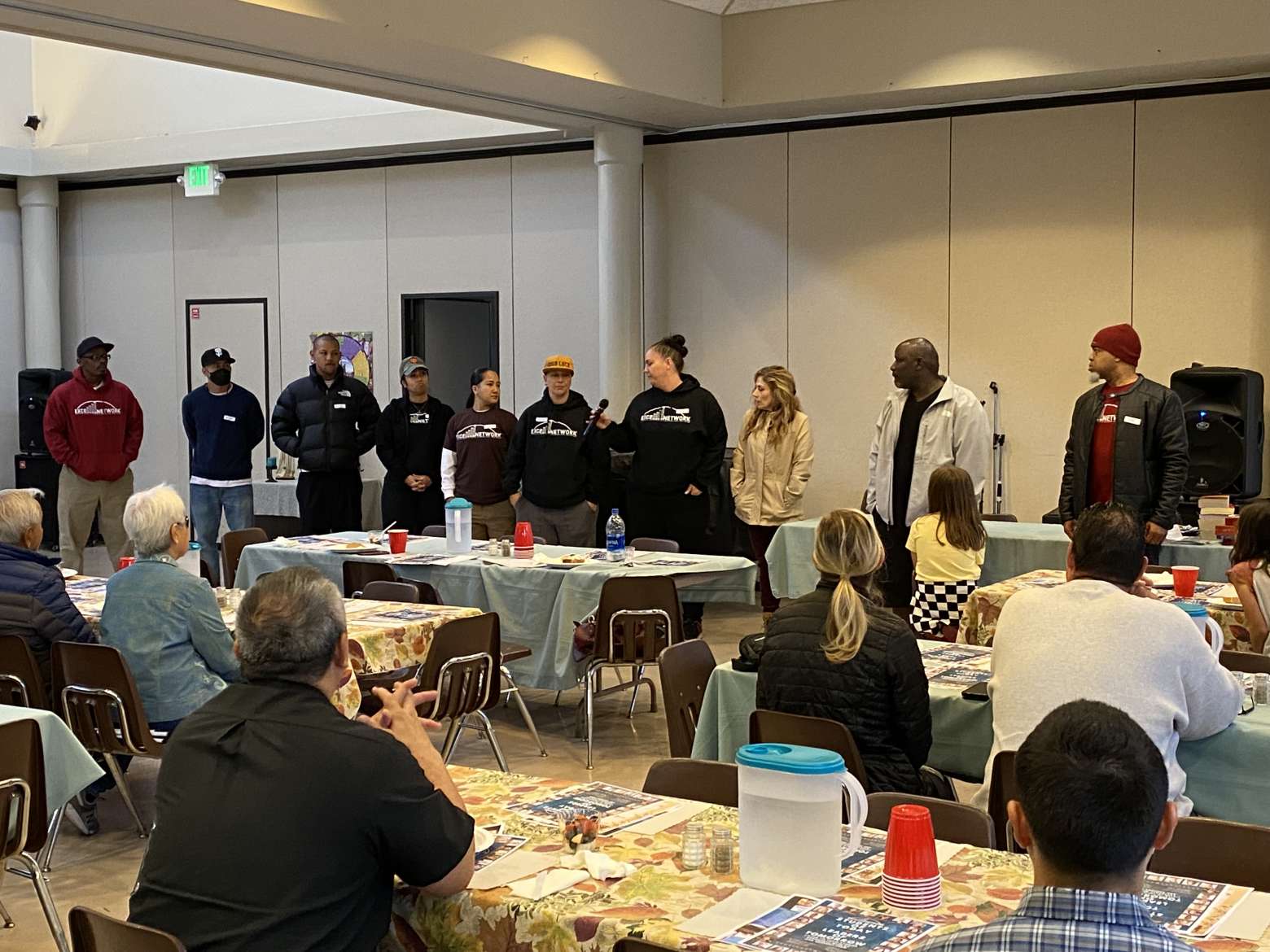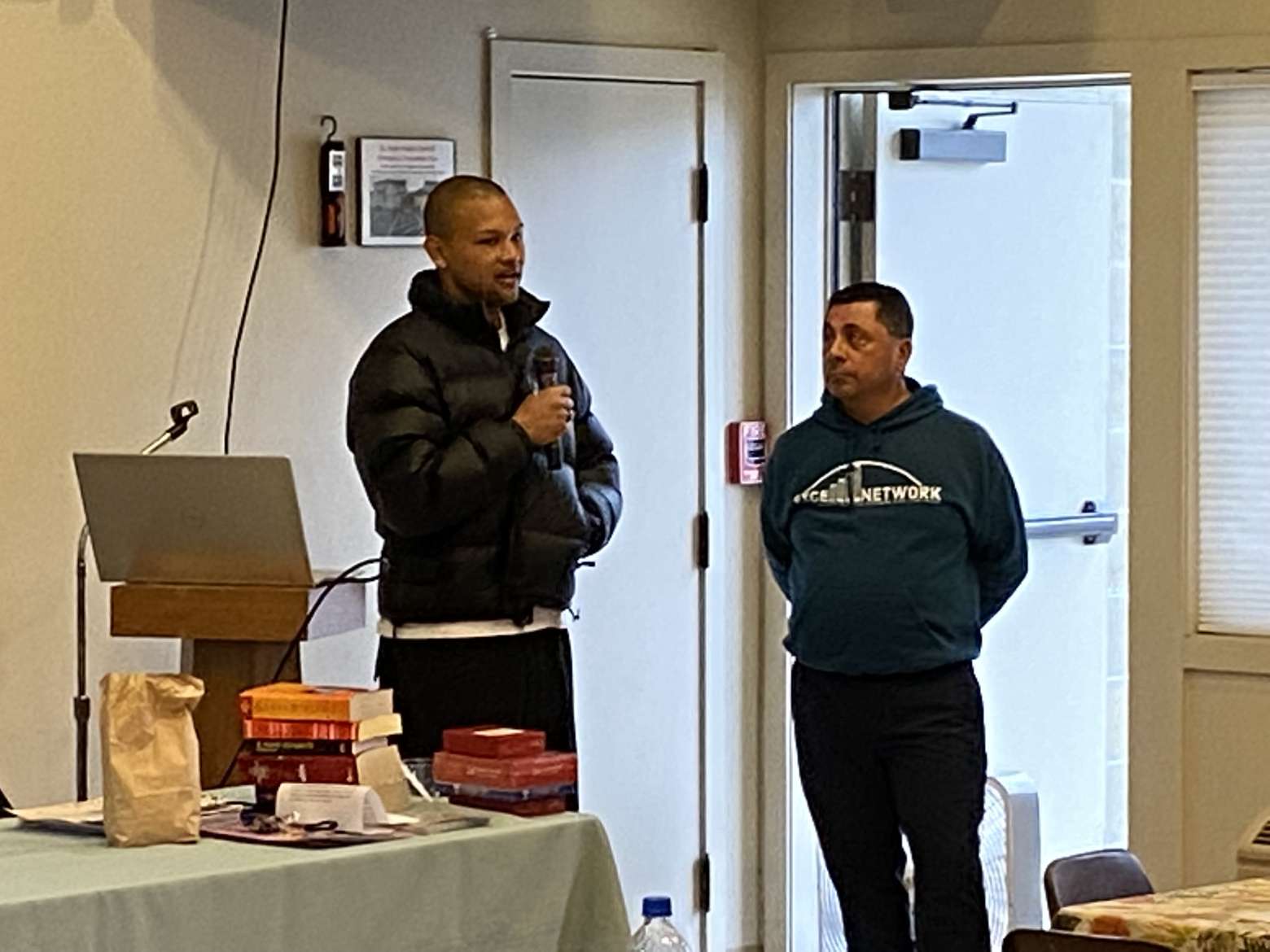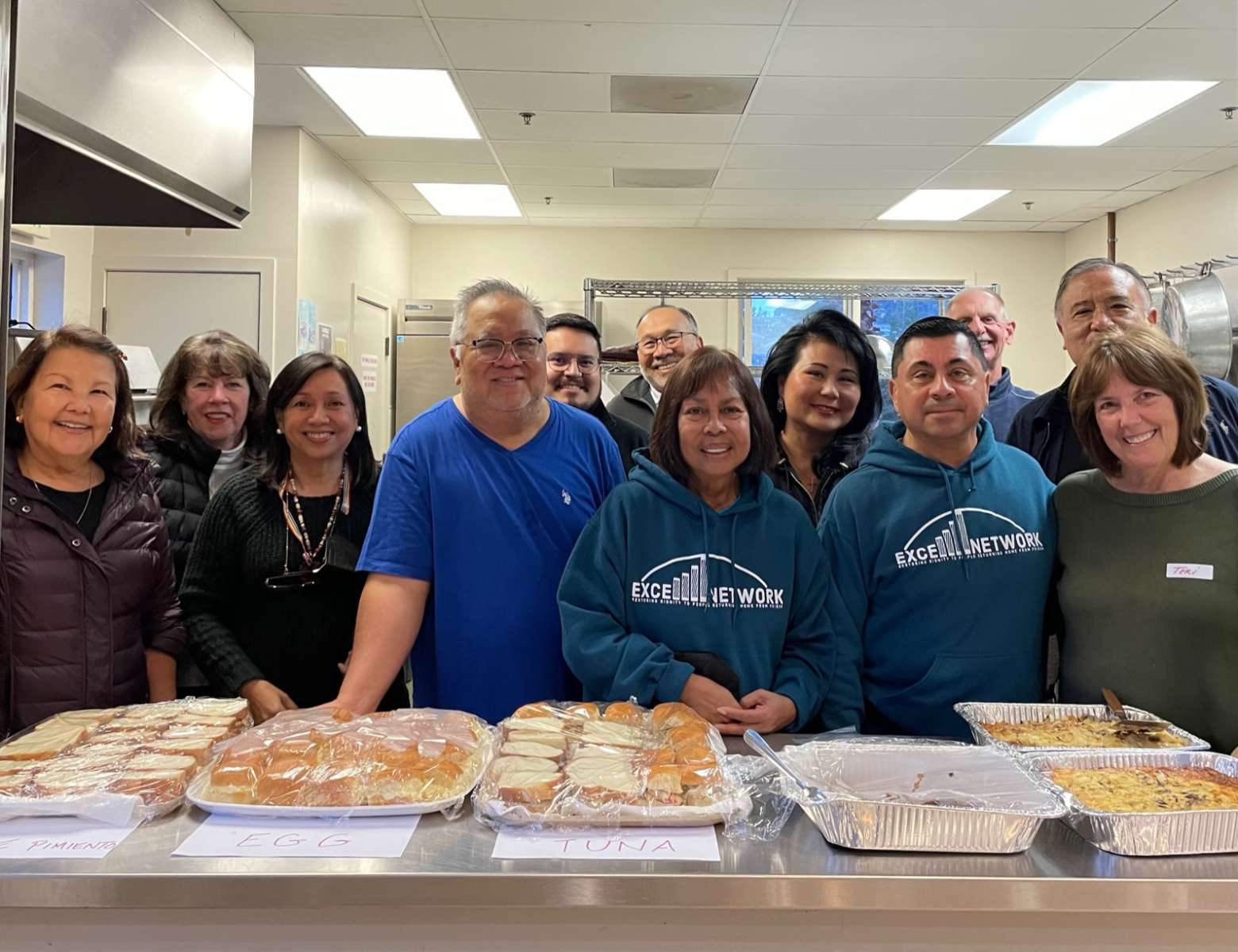 Saturday, August 20th
We had another successful breakfast last August 20 with about 70 attendees.  Student, Elizabeth Quiroz, gave an inspiring reflection on her journey from an abusive childhood and captivity as a trafficked person to today's strong leader and mentor.
Our thanks to the Knights of Columbus for preparing the breakfast!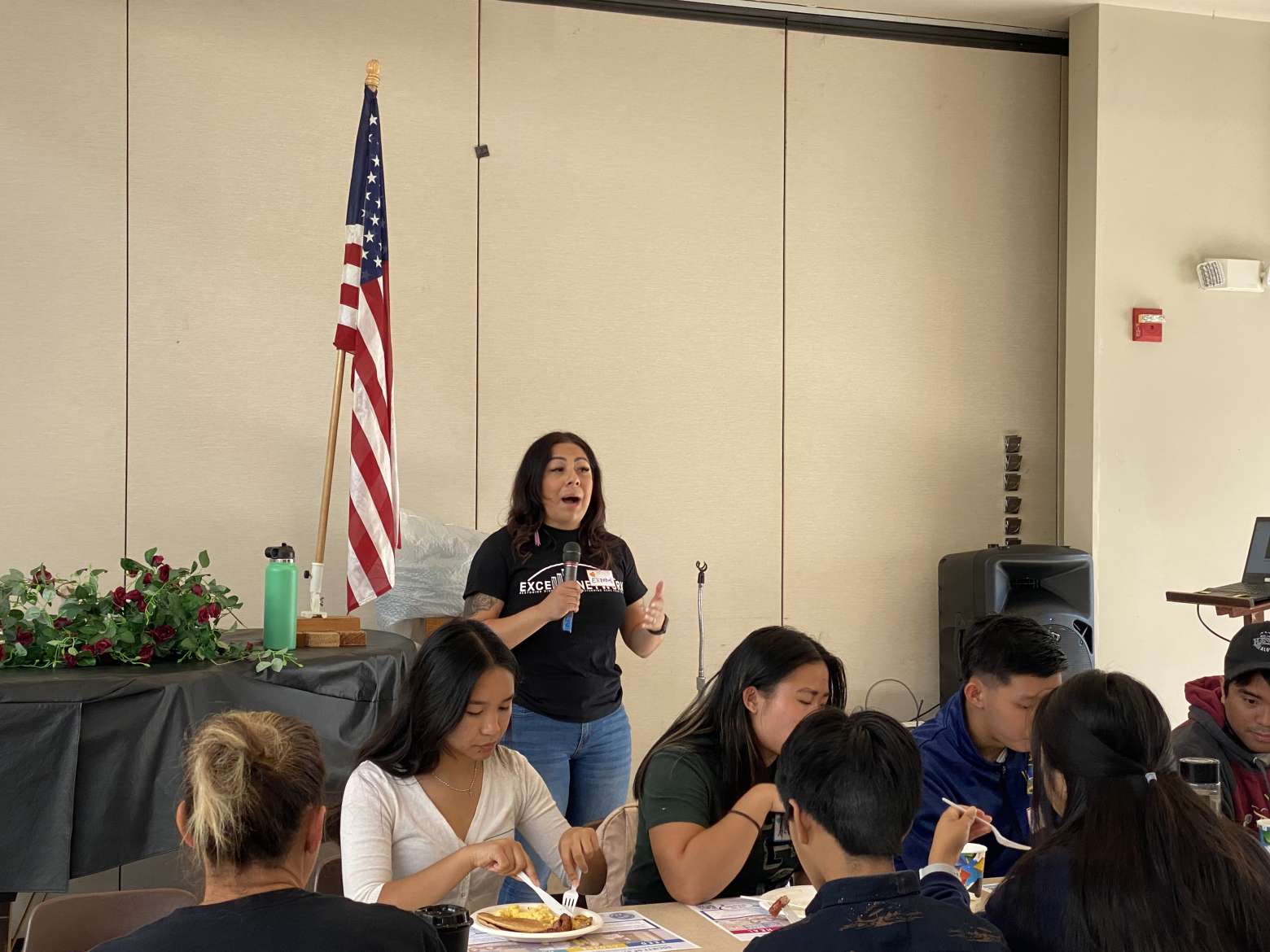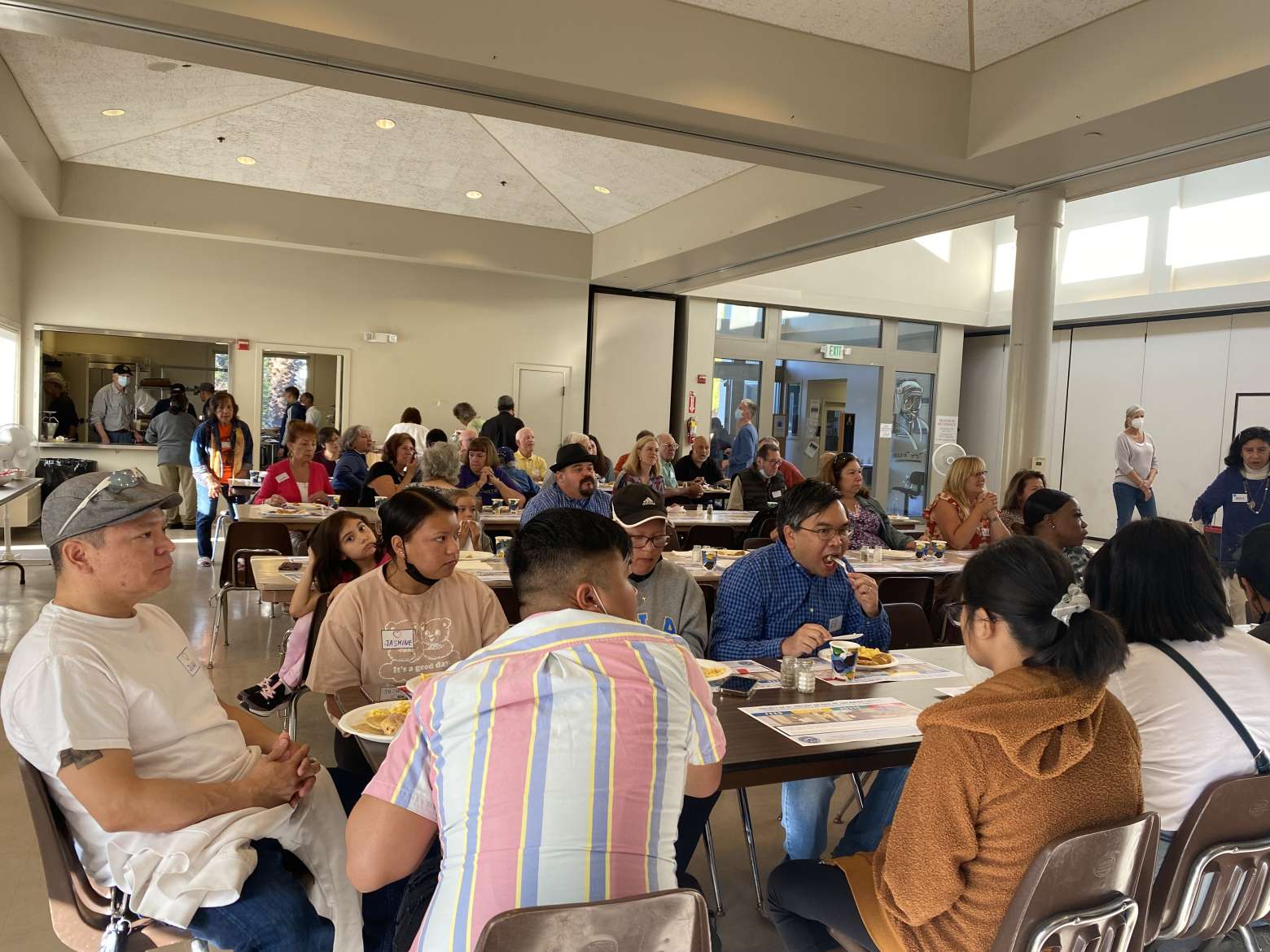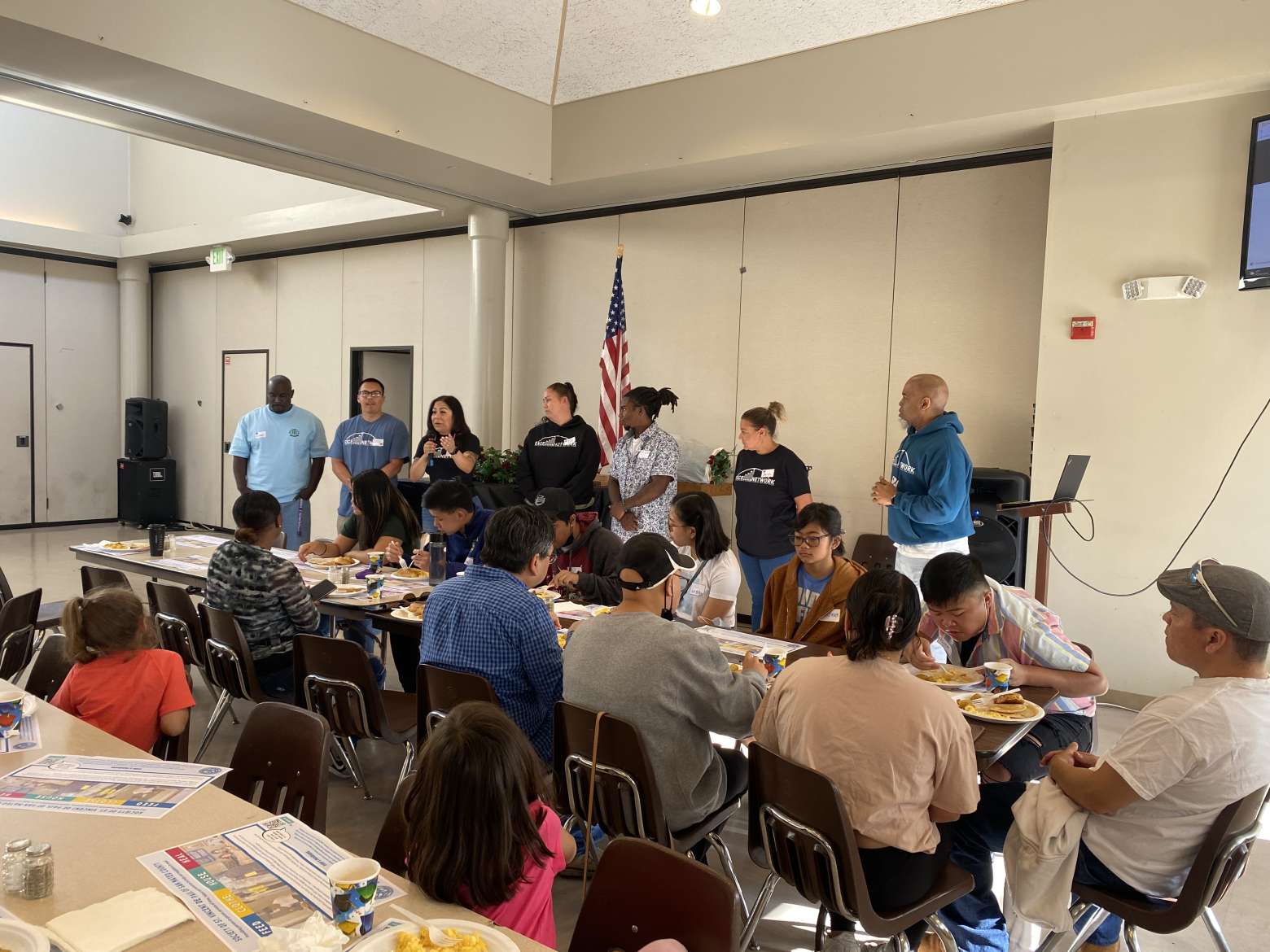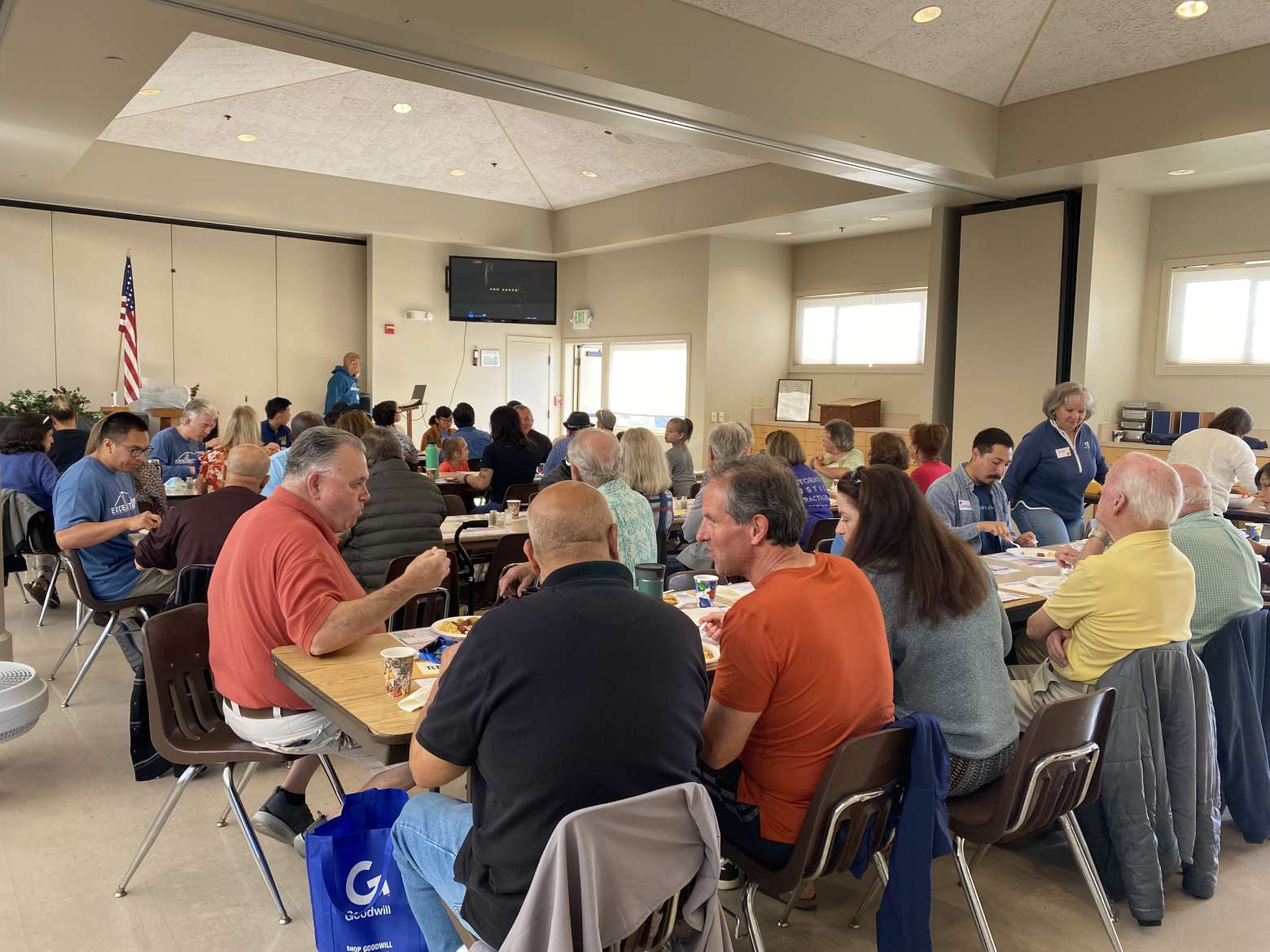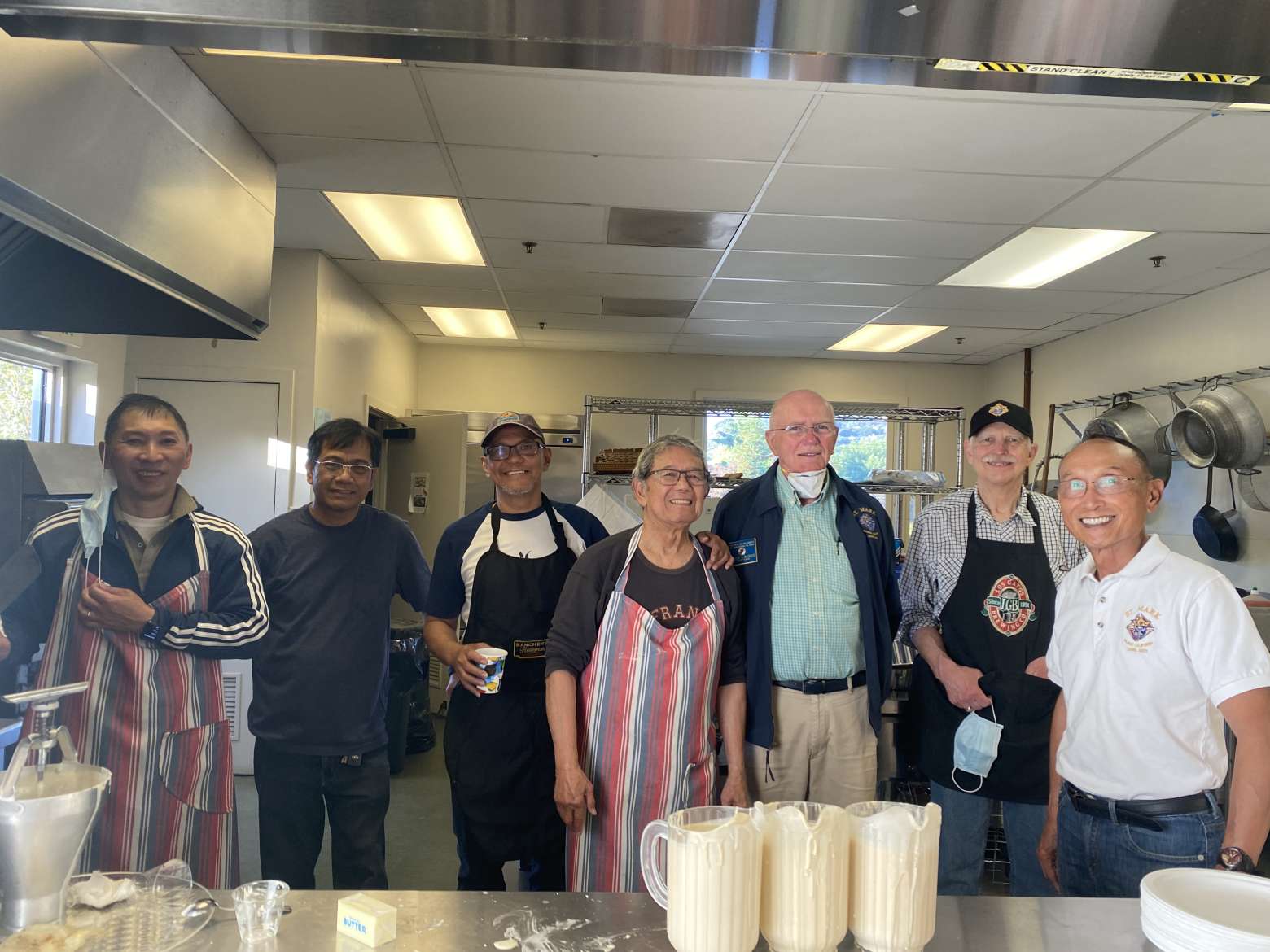 Saturday, July 16th
All who attended and supported the breakfast event last Saturday;
Allen, Excell student, who generously shared his journey with the group and;
St Vincent de Paul-St Mark conference for the breakfast!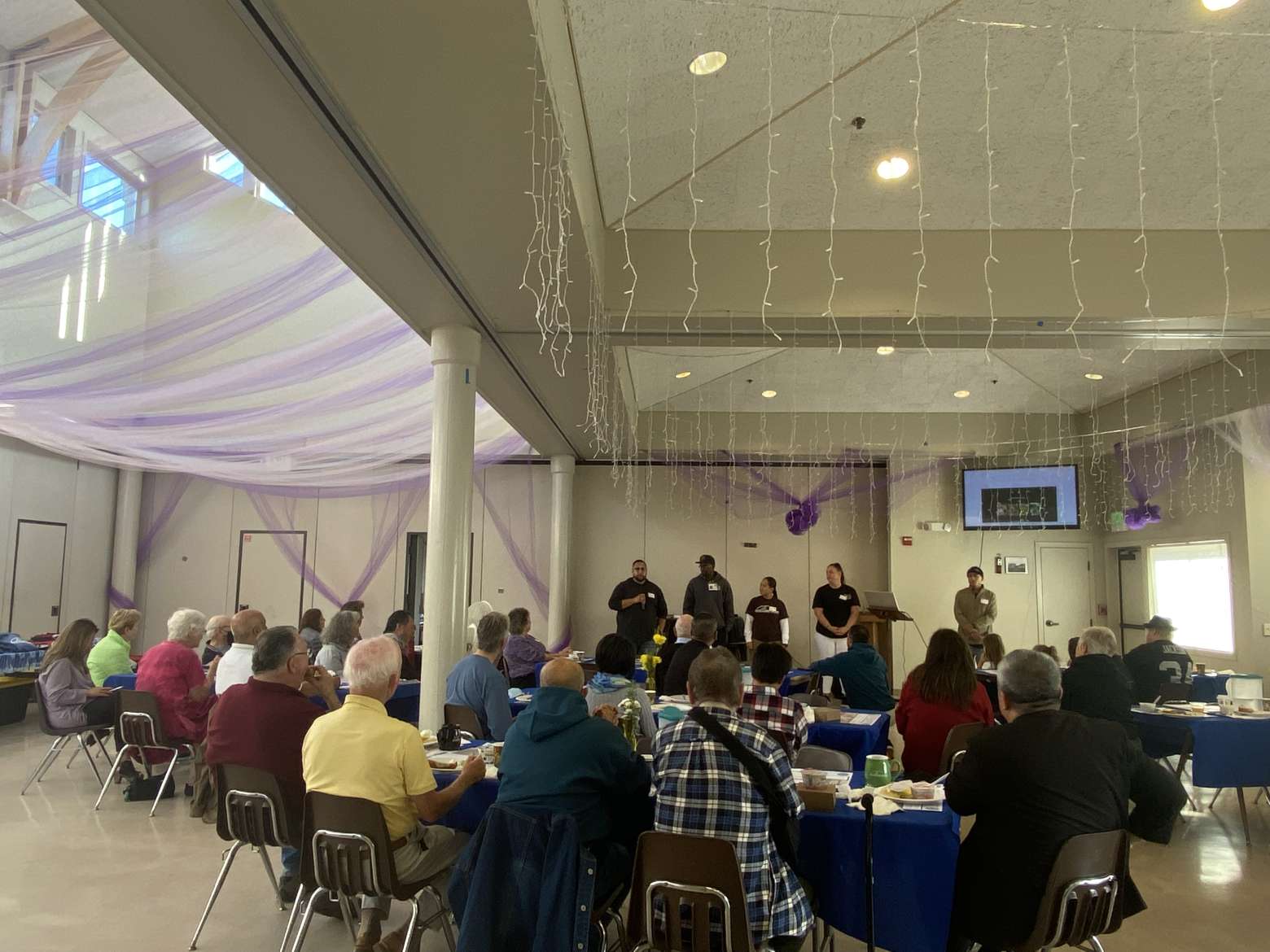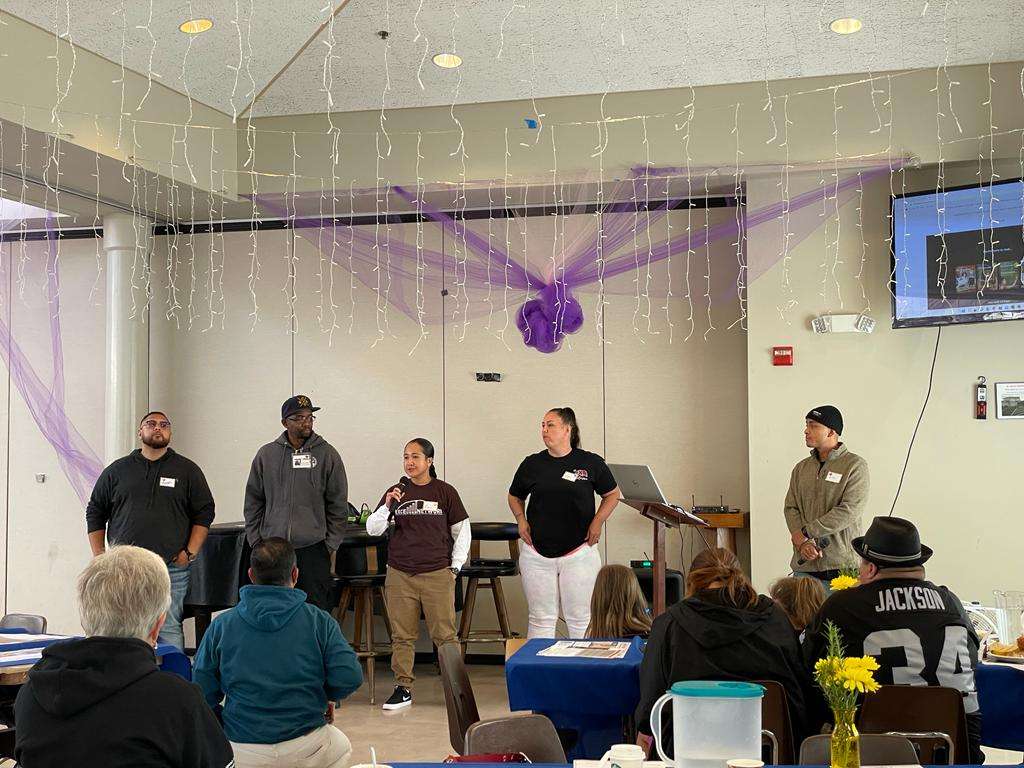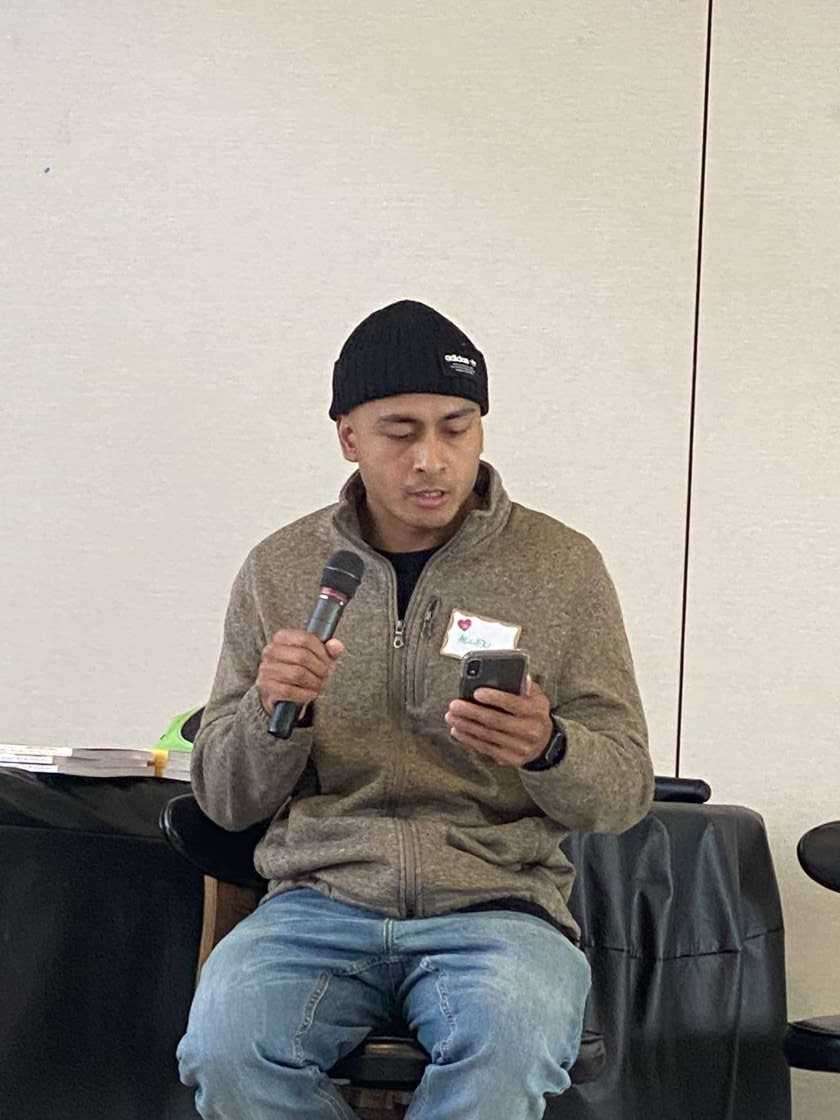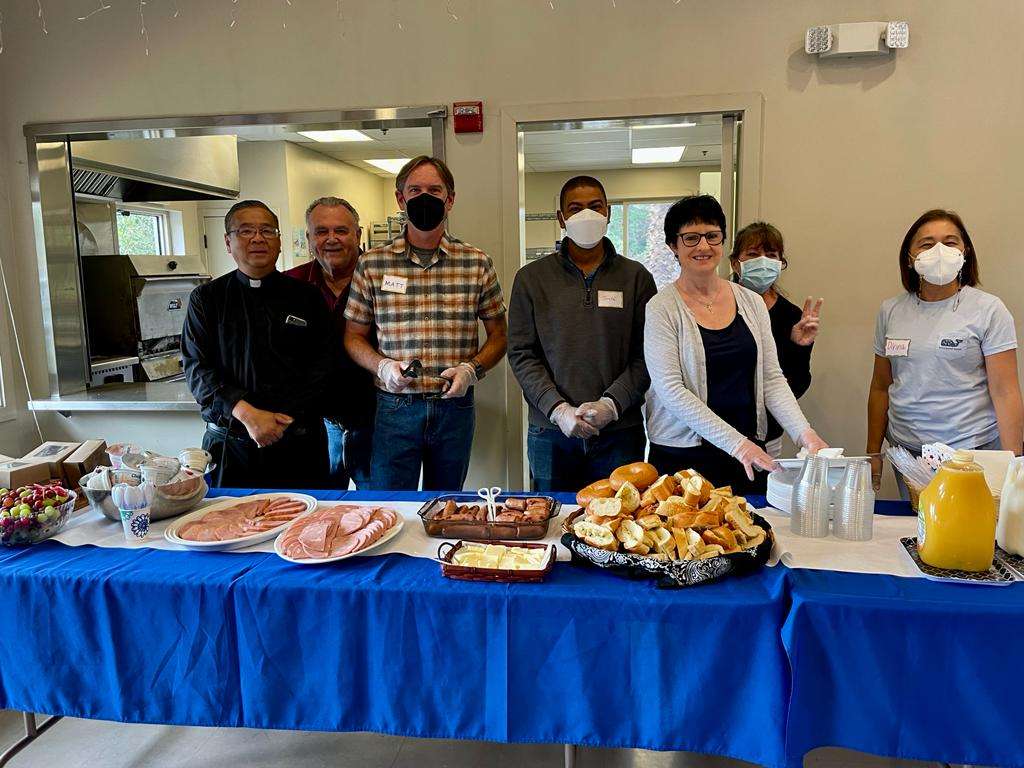 Saturday, May 21st
We had a successful Excell Network breakfast last May 21. Mr. Caleb Atkins shared his journey from childhood to prison to school and service, in a very moving and energetic way.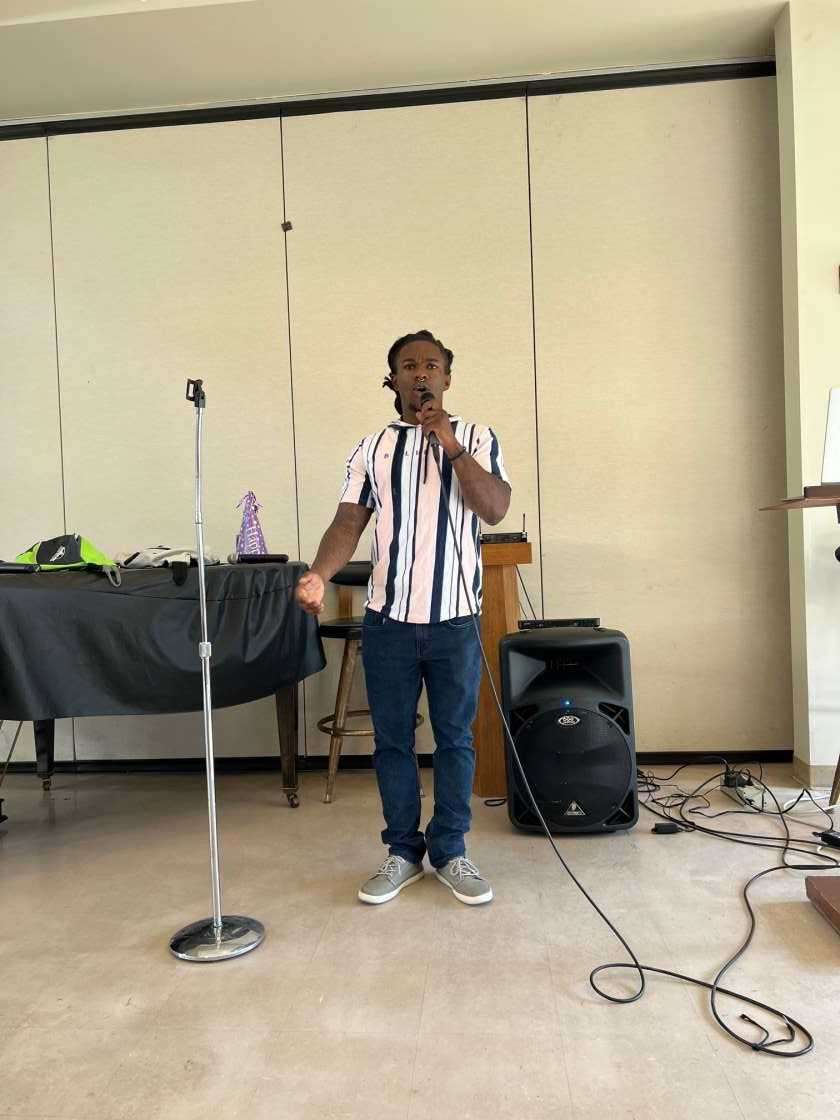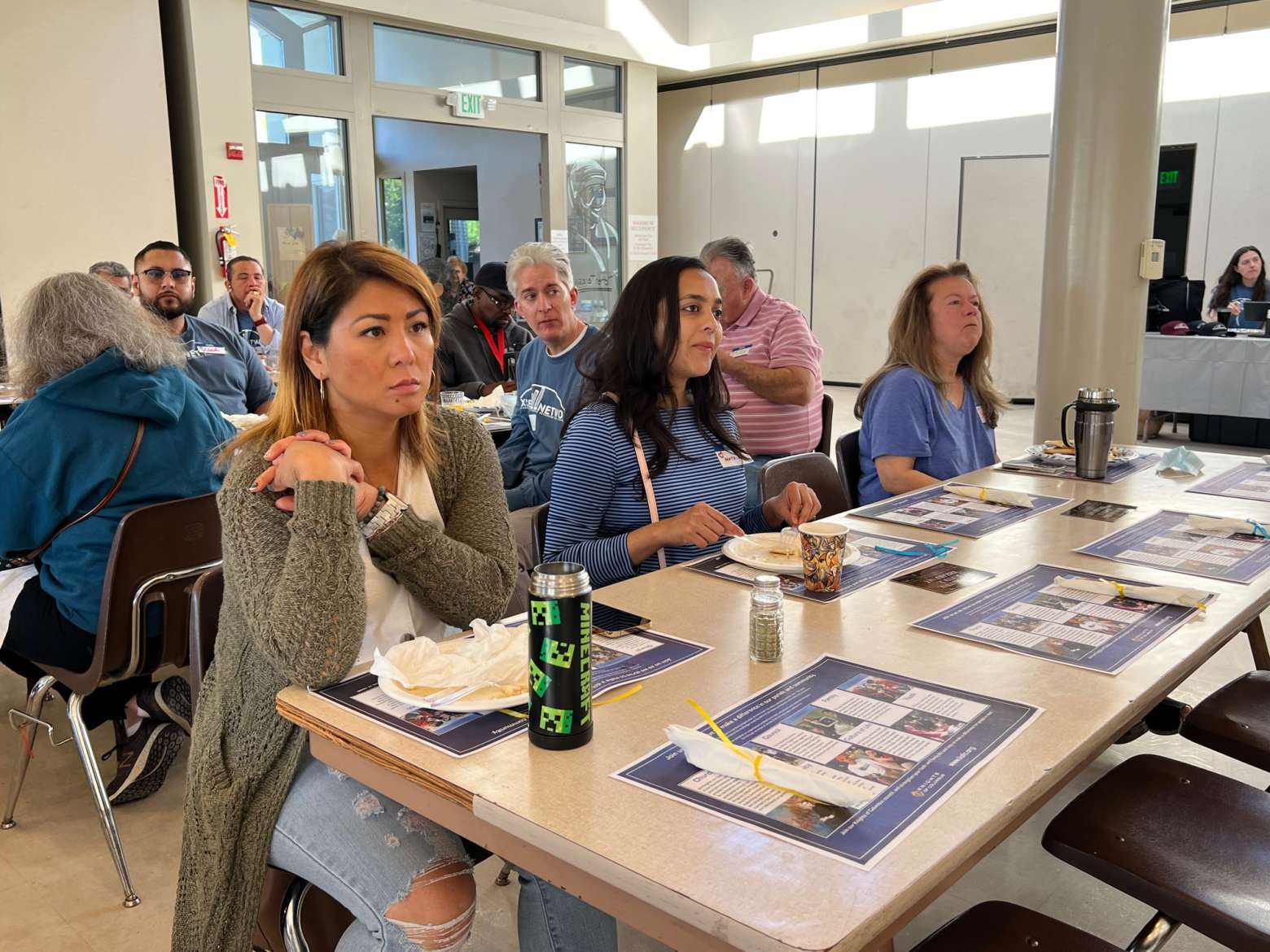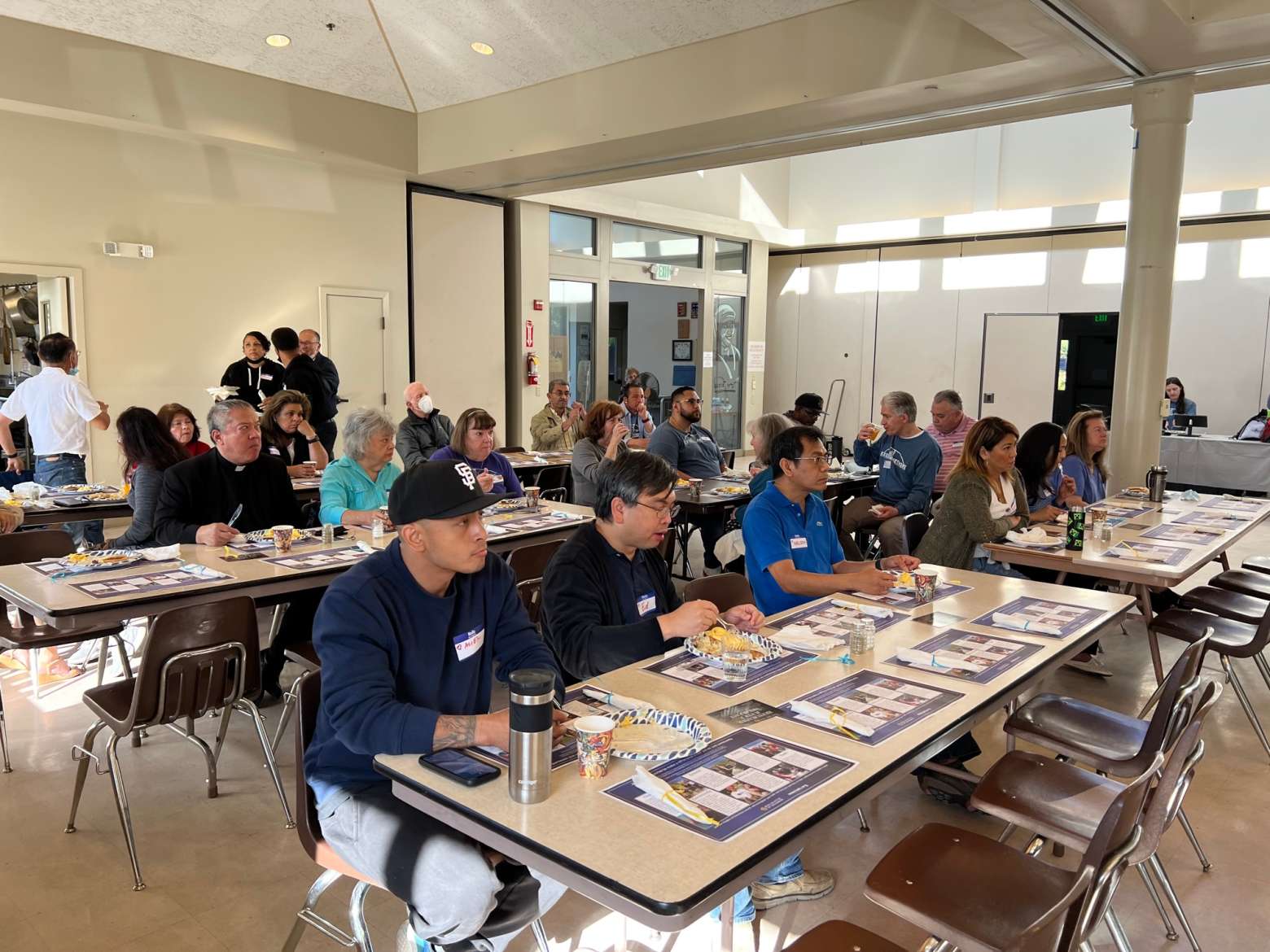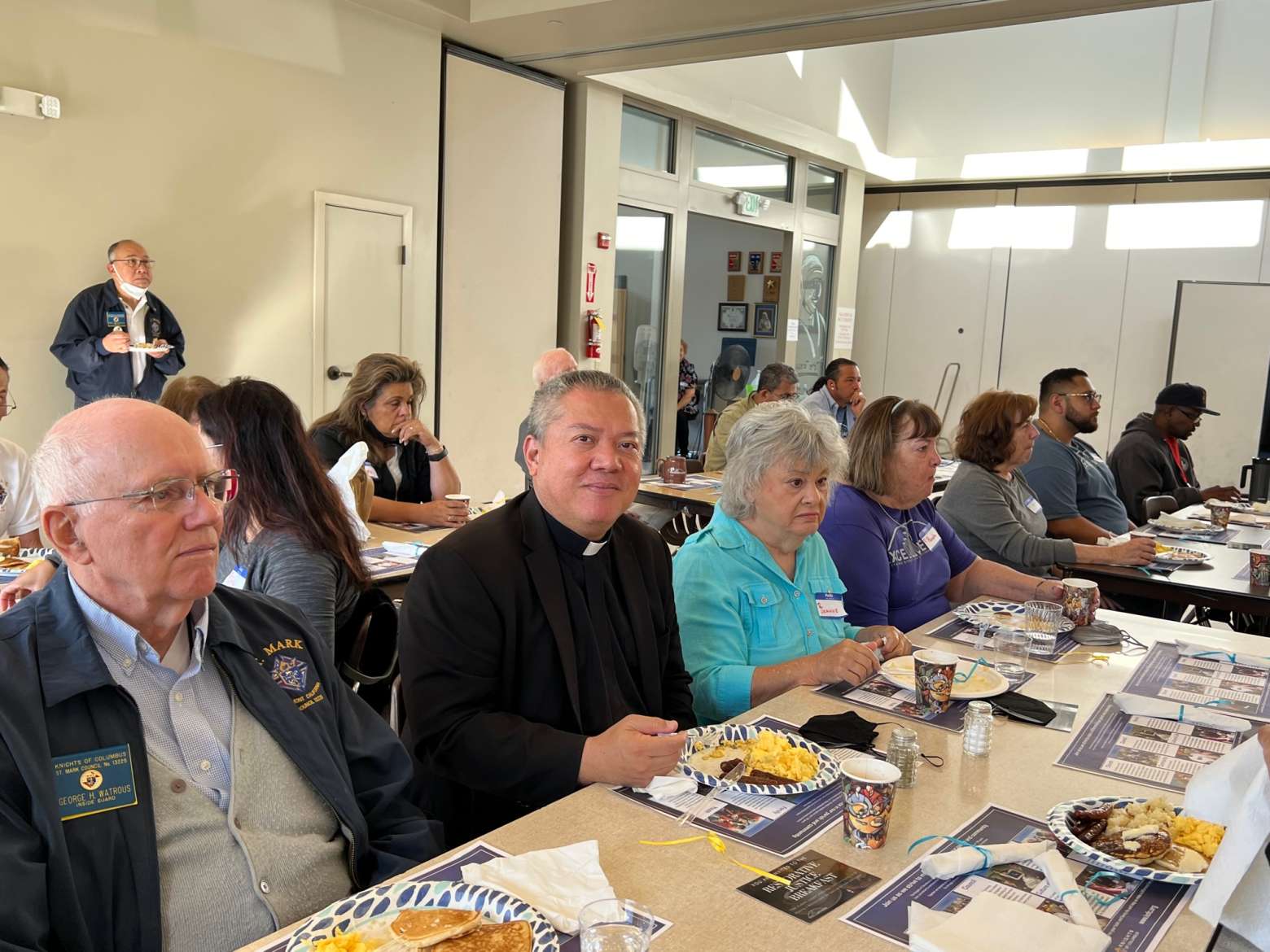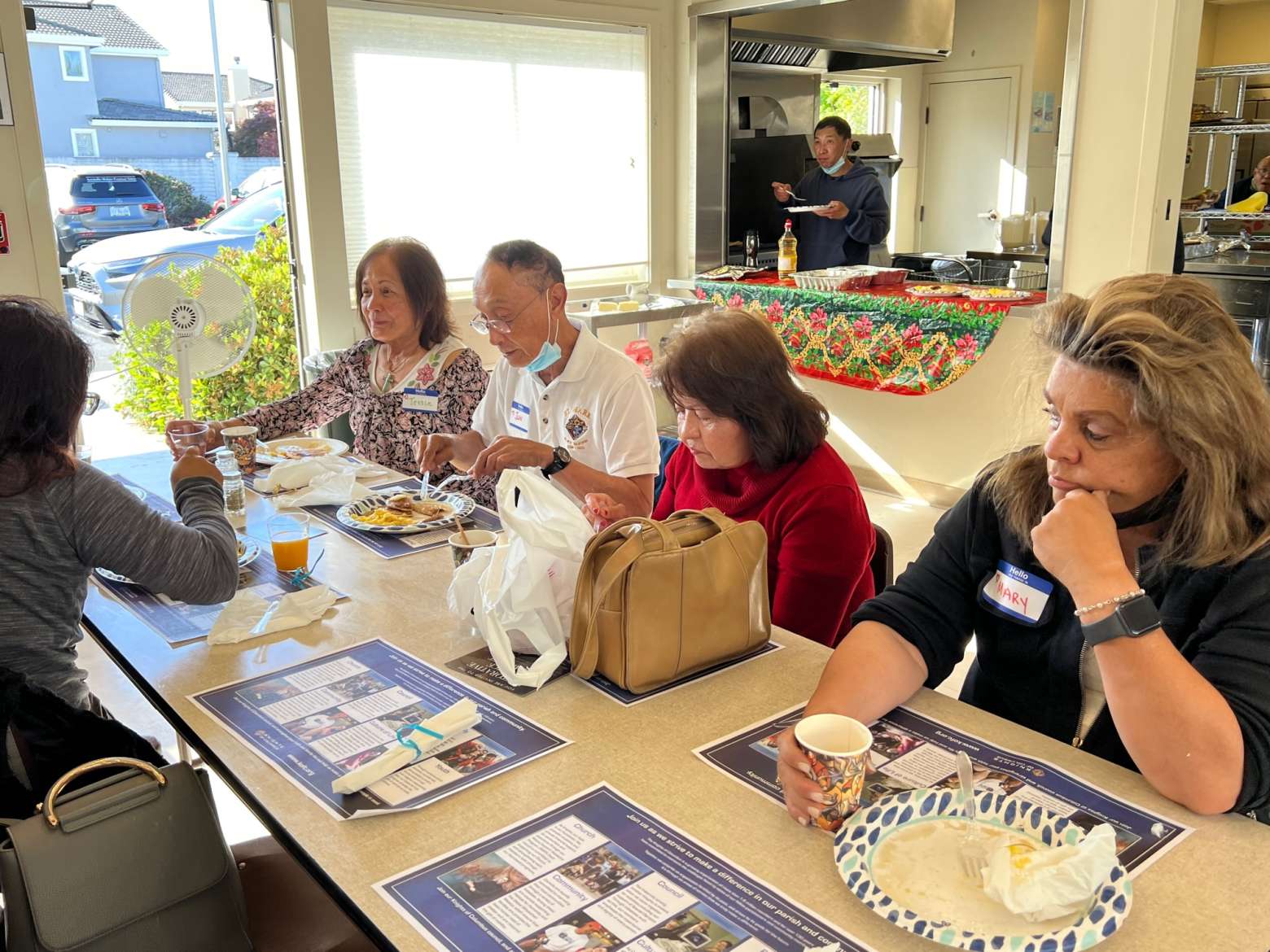 Saturday, April 16th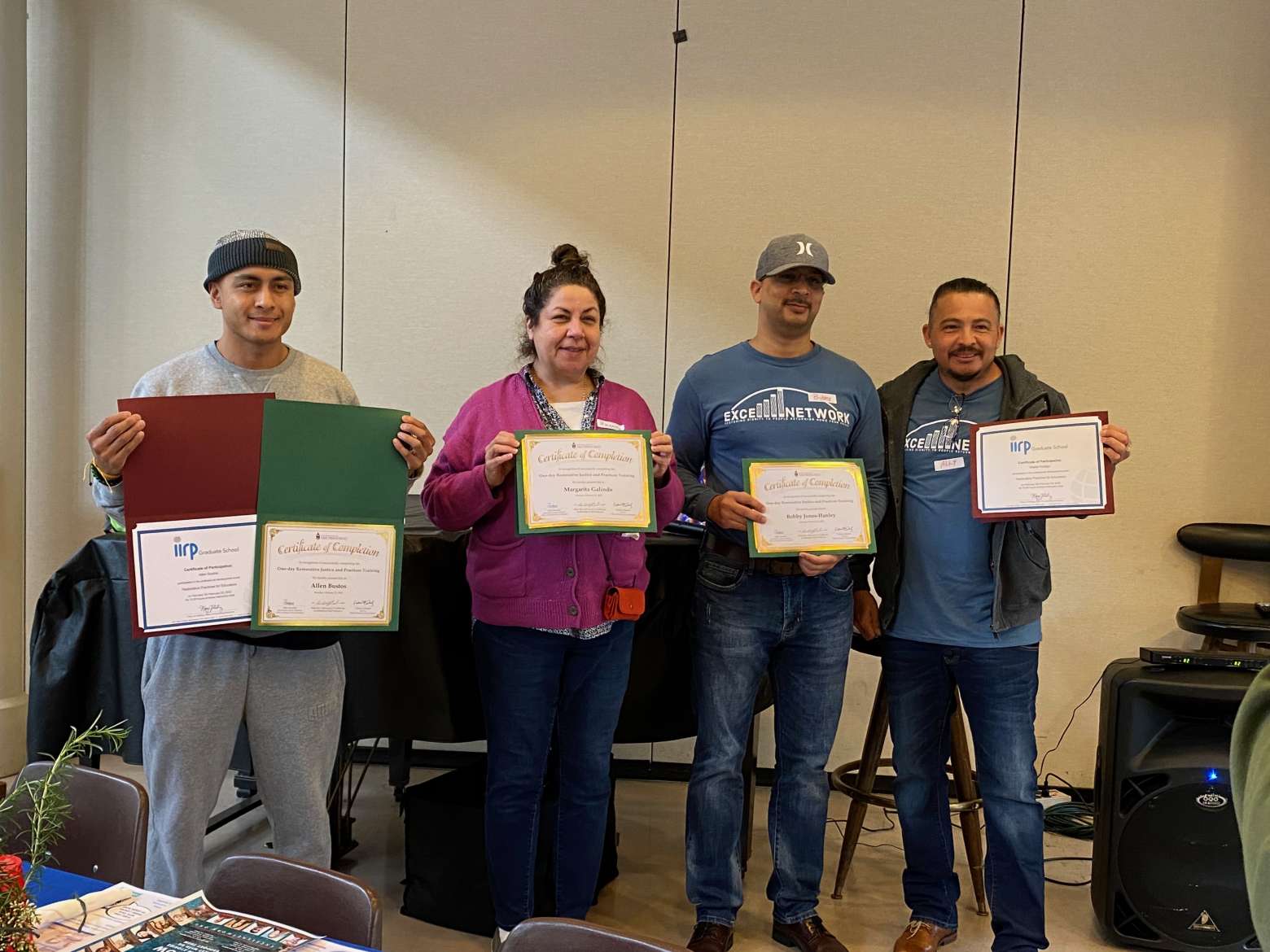 The last Excell network breakfast took place on Holy Saturday, April 16. Led by Maria Ong, the SVDP St Mark conference provided a nutritious and delicious breakfast to about 50 attendees.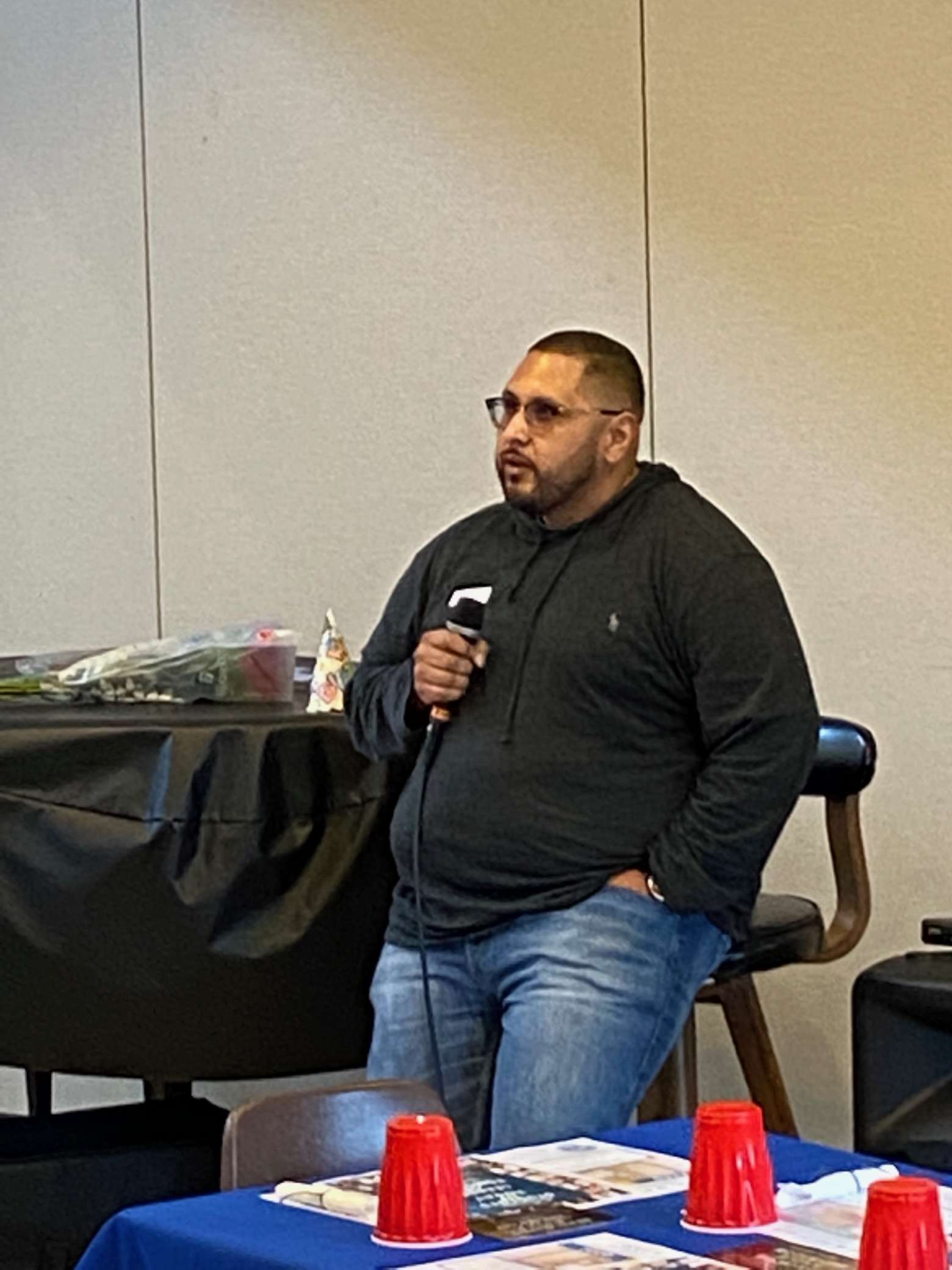 Miguel Infante, an Excell Network student, gave a deeply moving reflection on his journey that drew heavily on his faith in Christ our Redeemer.  
This remarkable child of God described joining college classes by Zoom while undergoing cancer treatment.  We praise God for calling His Holy Spirit to sustain Miguel through difficult times, bearing many crosses on his way to remarkable things.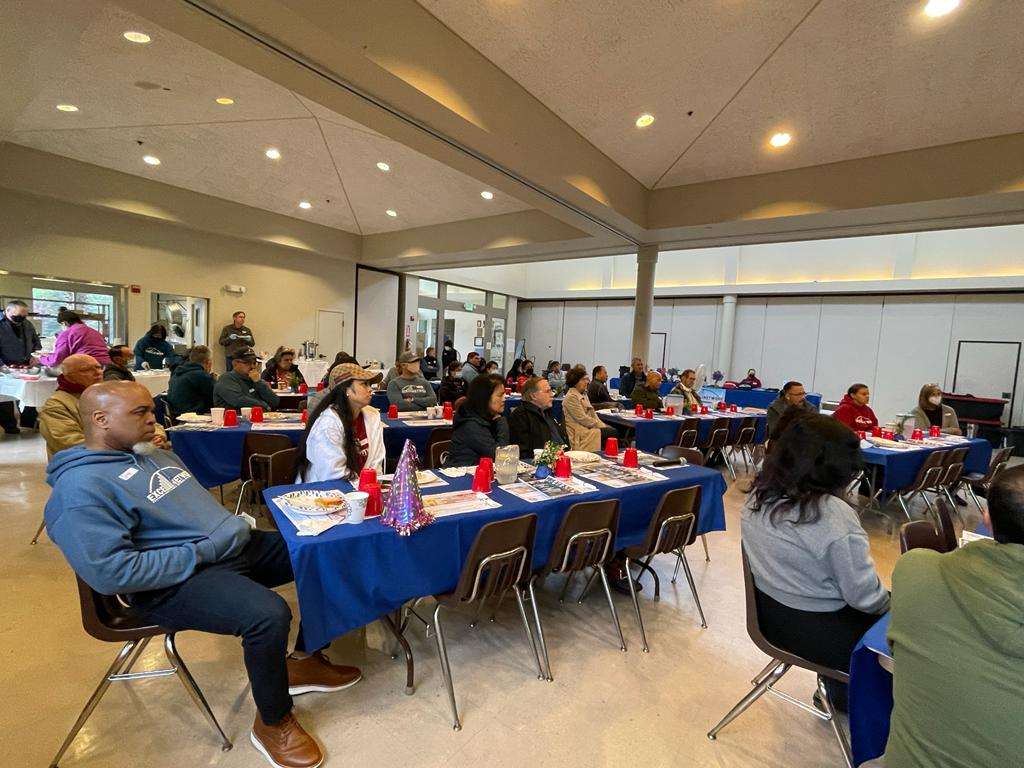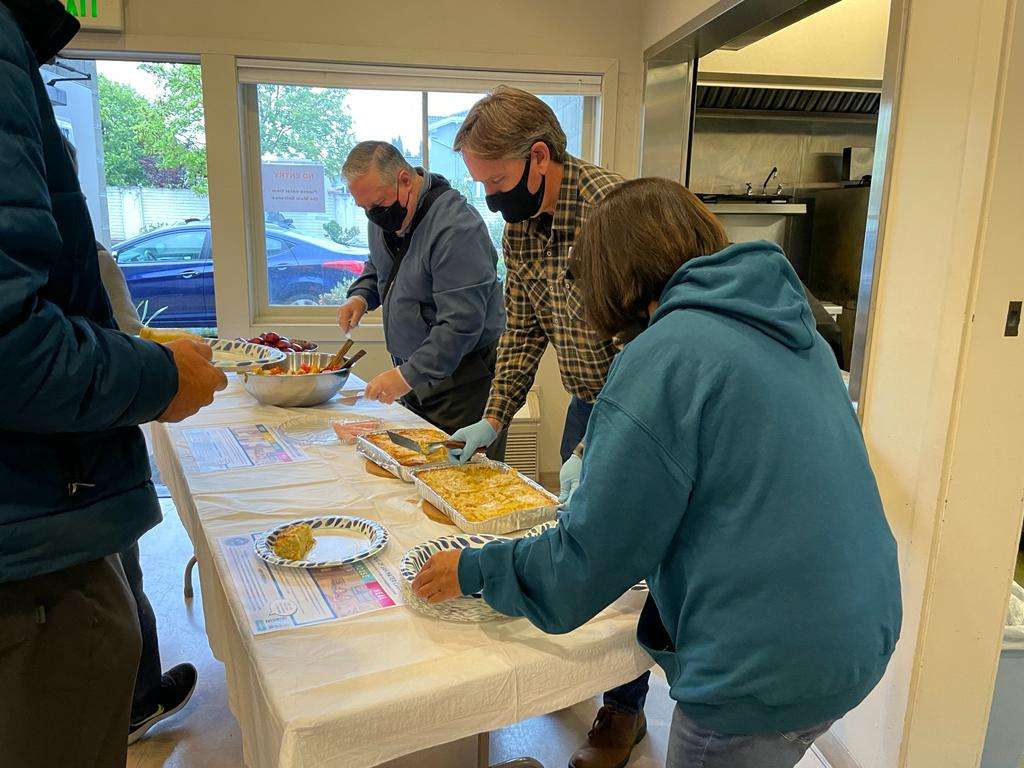 Saturday, March 19th
Thanks to all who attended and supported the breakfast and, all volunteers for the work done to make the event another successful one at St Mark.  
Over 70 attended and we collected more than $1,500 in ticket & merchandise sales that will go directly to helping the formerly incarcerated. 
Here are a few quotes from our attendees…

"Listening to the speaker's story, I gained a better understanding that one should not define a person because of their past. We, as a society should be understanding, forgiving, and supportive of each person's life-changing journey towards redemption." ~ Gabby Arceo
"Very pleased that we are doing this outreach. Looking forward to learning more." ~ Peter Boncose, our guest from St Gregory parish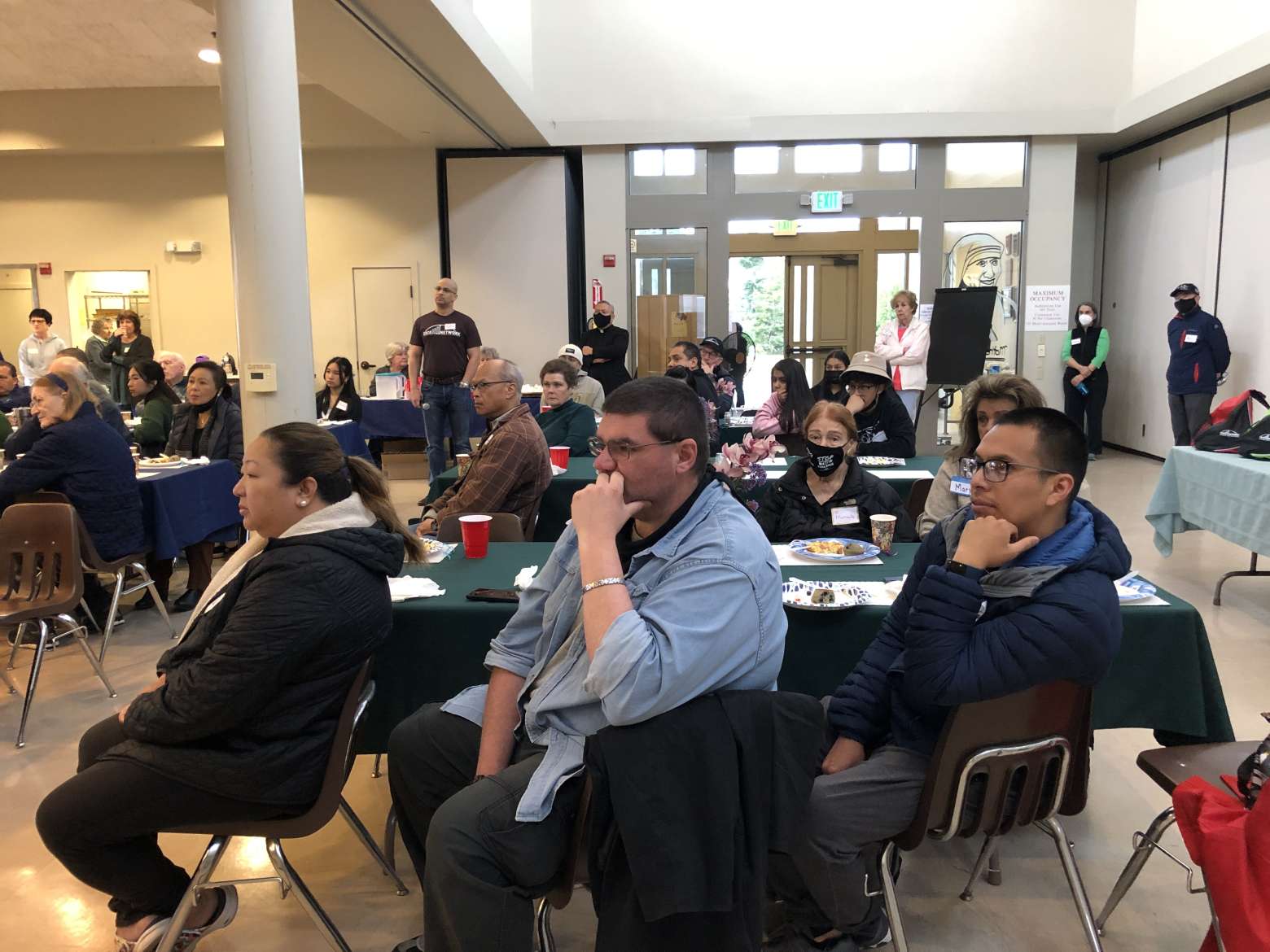 "I have been to the first two breakfasts.  After hearing Daisy and Trung, l realized there can be many reasons why people go to jail. The reasons are due to personal circumstances when they were young. Things happened beyond their control and the people they needed to help direct their lives couldn't because of their own circumstances. Praise God they are now on the straight and narrow road." ~ George Watrous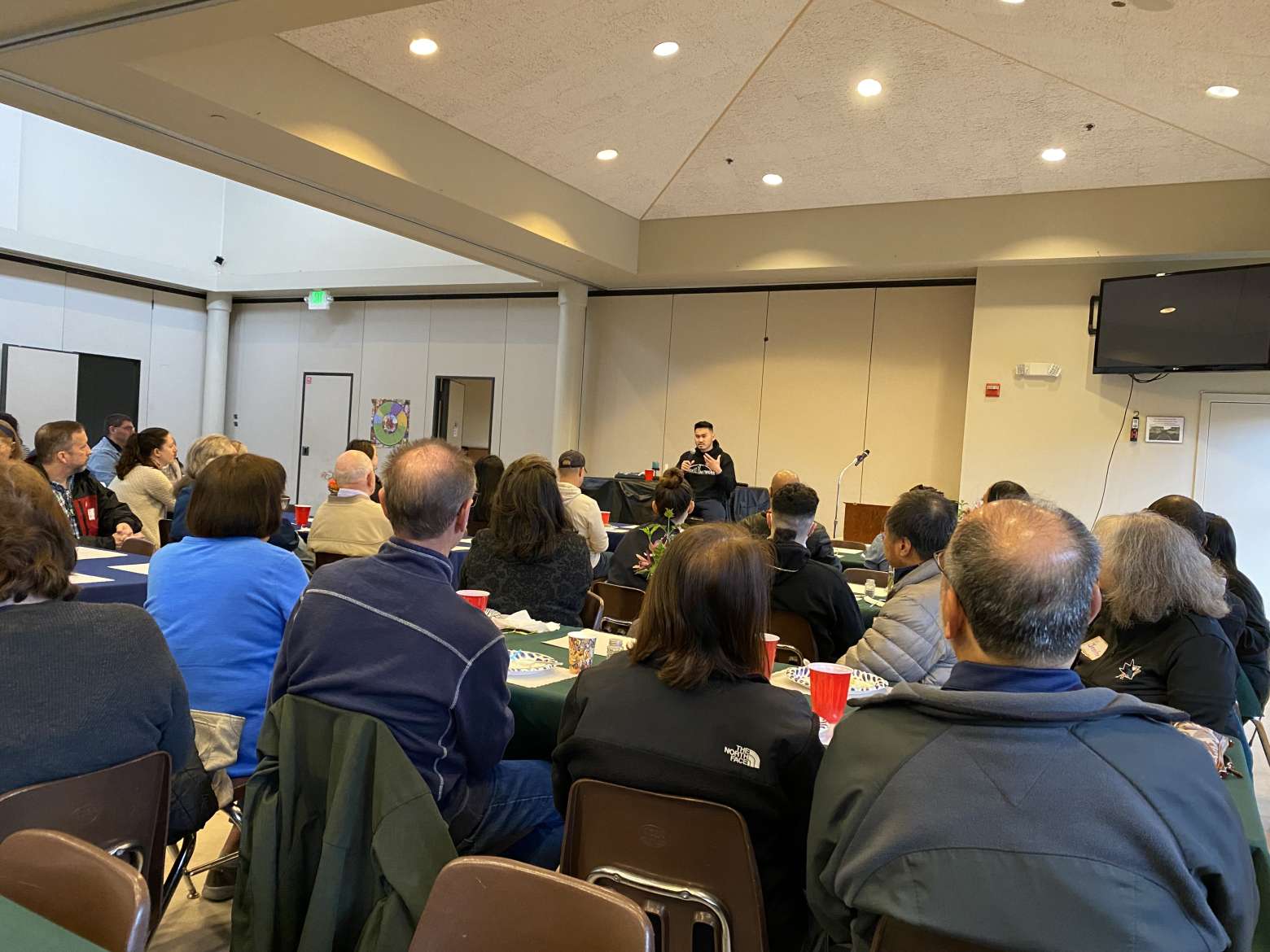 "Having the students from the Excell Network visit St. Mark's has been a real blessing. I've been moved by the bravery of the students in sharing deeply personal stories of their lives before and after incarceration. In their sharing each Saturday, they break down walls and give witness to the working of Grace in their lives–through their triumphs and aspirations to serve society. The ongoing breakfasts allow me to participate in making the support of our community tangible for the students and to learn from them and others from our Parish in the process." ~ Jonte Craighead
And of course, a very warm Thanks to the Ladies Guild for preparing such a delicious & nutritious meal!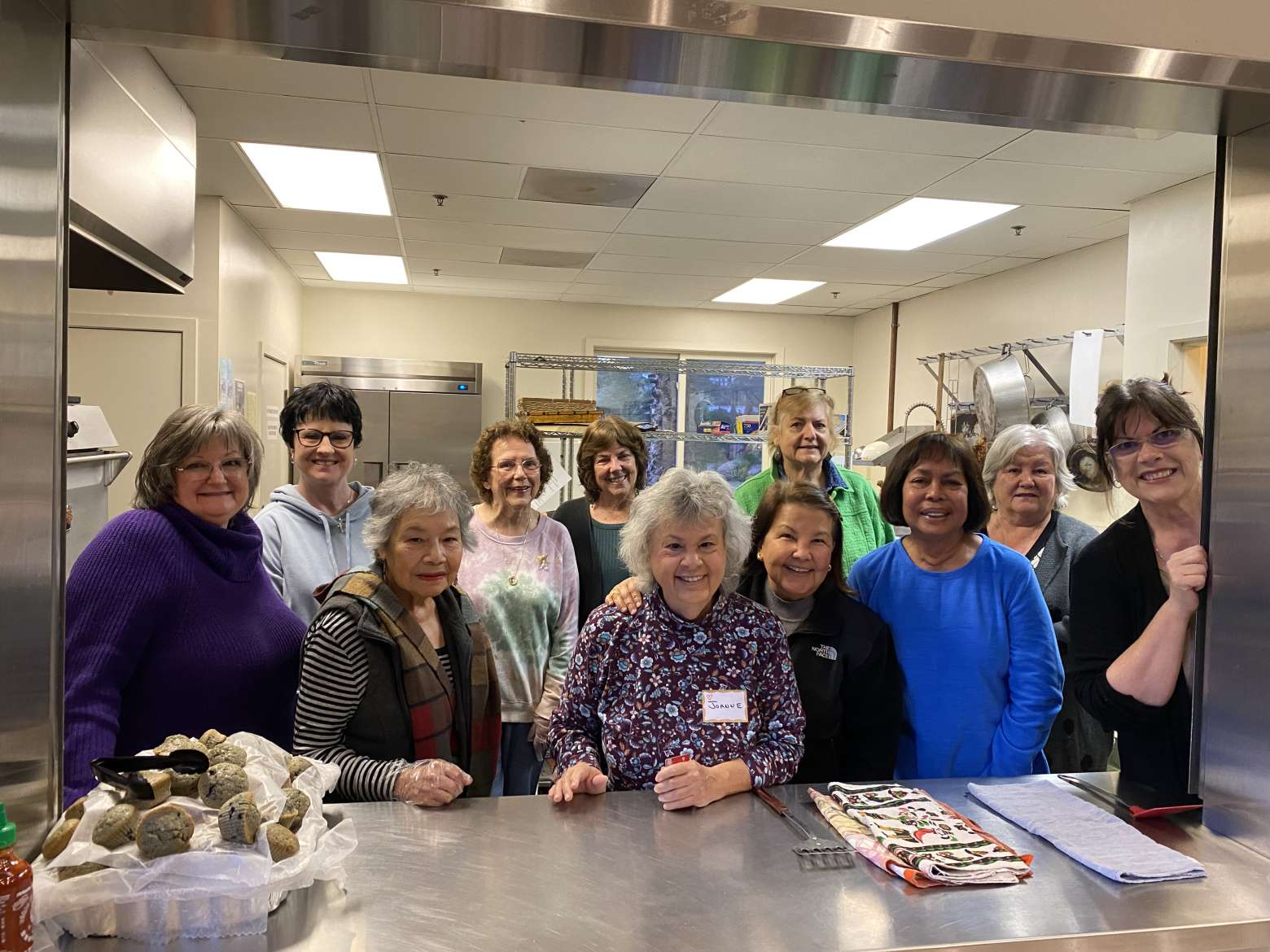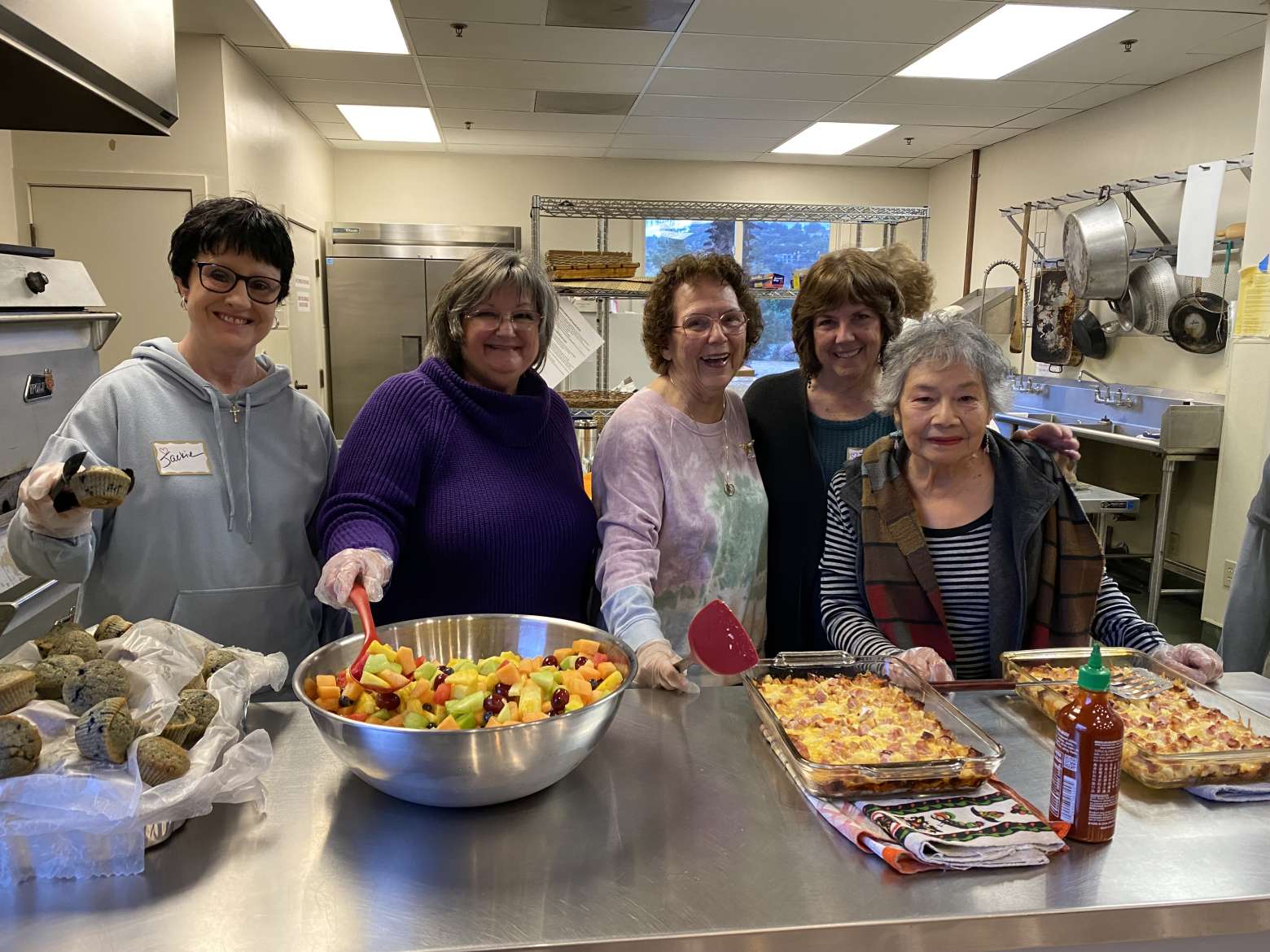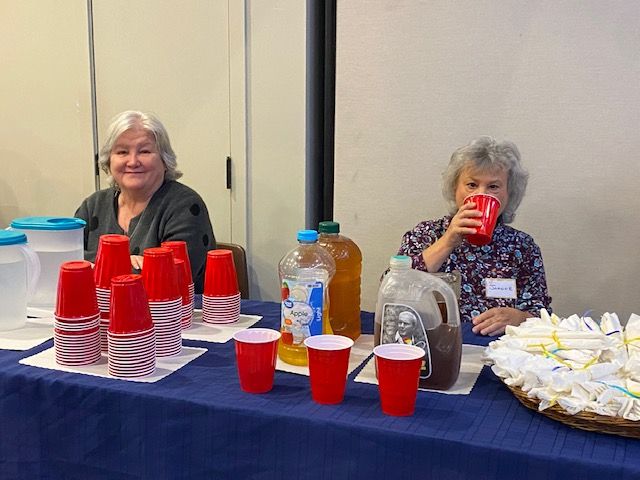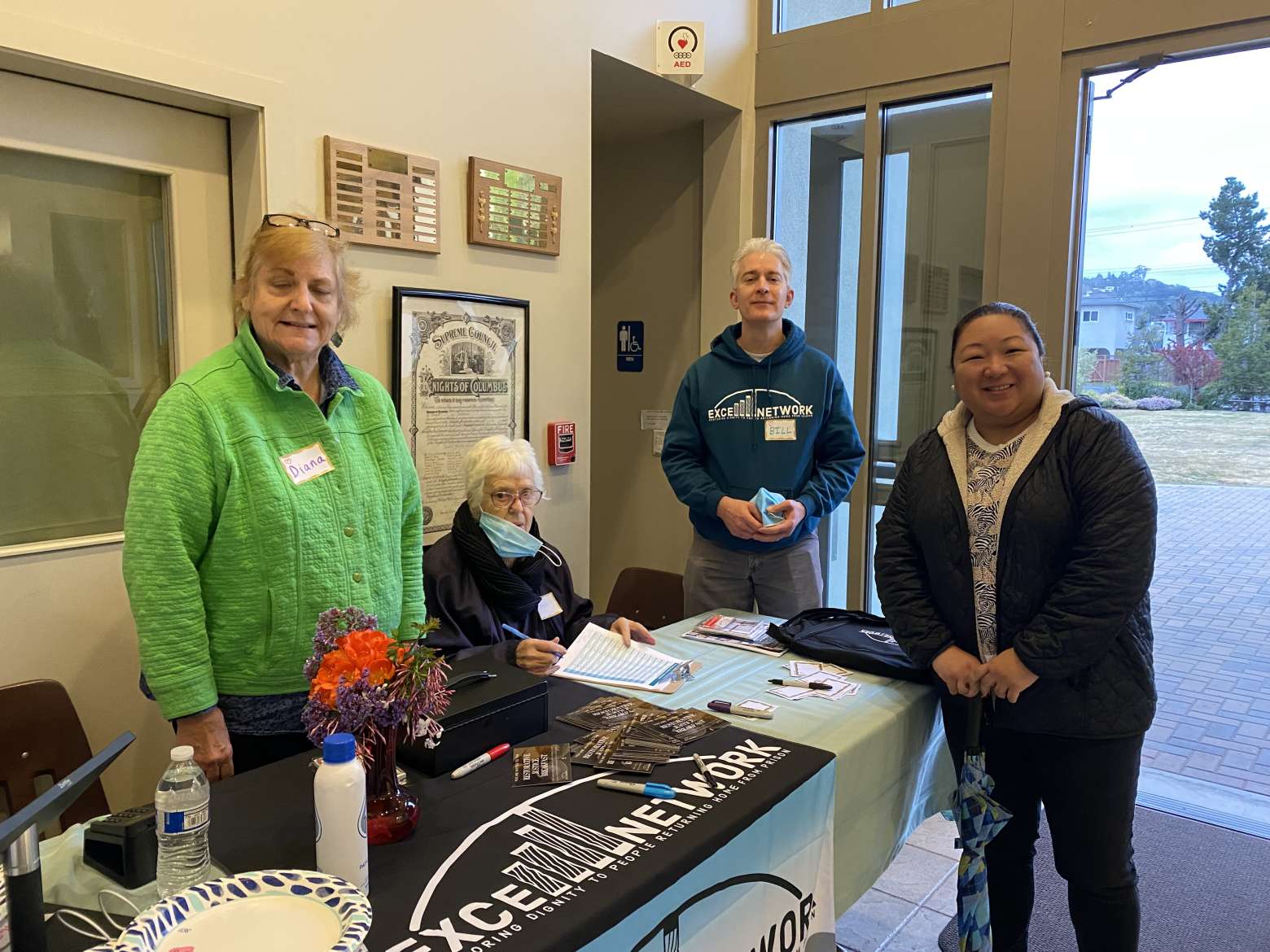 For further inquiries, please contact: 
Julio Escobar | (415) 614-5572 | escobarj@sfarch.org
Bill Mallet – williammallet@comcast.net