Altar Server Awards, Novemeber 26
During the 9:45 AM Mass last Sunday, the Knights of Columbus presented the Awards to the young acolytes in recognition of their hard work and dedication to their ministry. In addition, gift cards were given to them.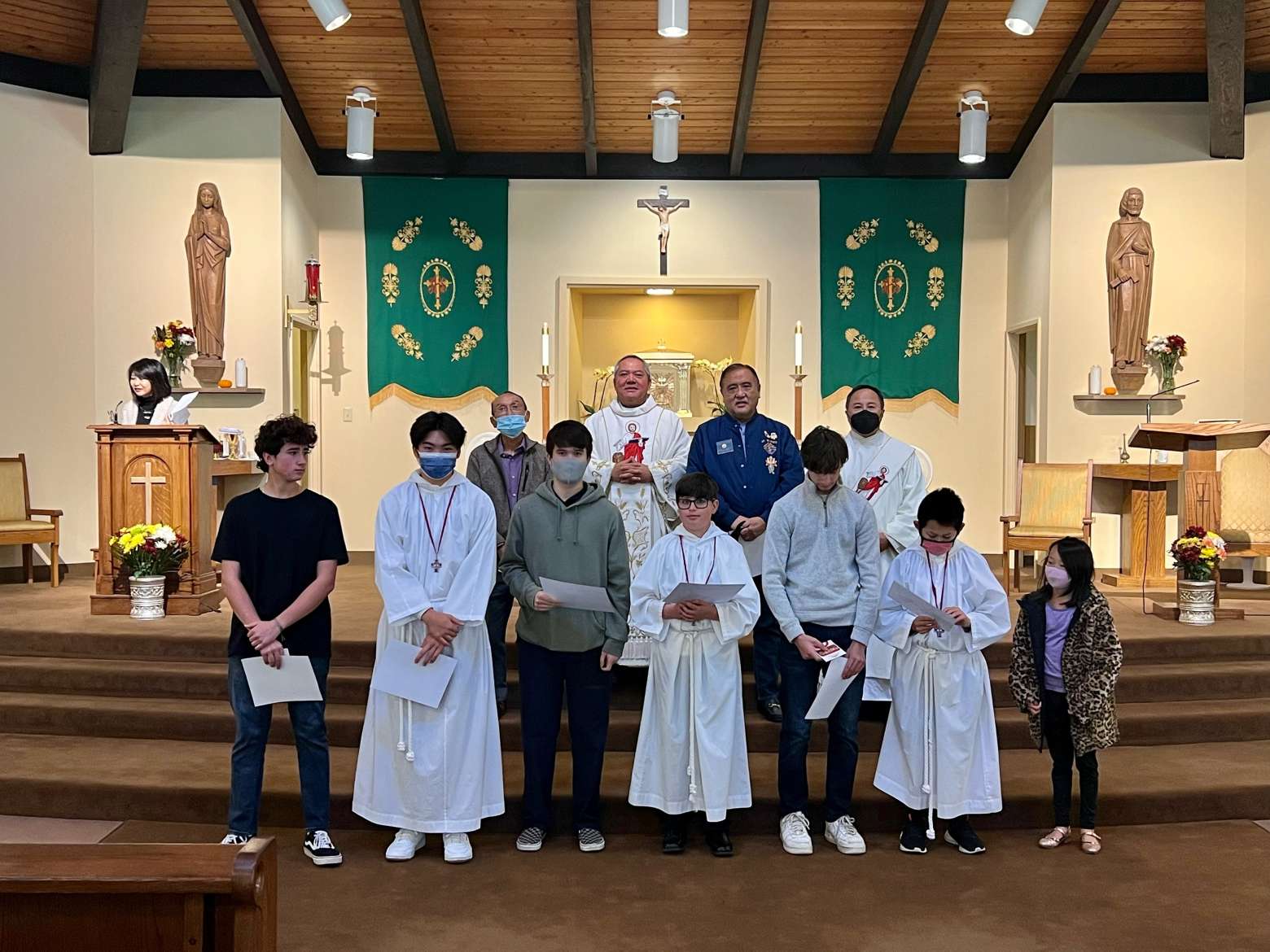 We thank our altar servers for their dedication & service!
~~~
Rite of Enrollment of our Youth Confirmation Candidates, November 20
Last Sunday, Nov. 20, we had the Rite of Enrollment for our Youth who are preparing to receive the Sacrament of Confirmation this coming Easter season. Let us keep them in our prayers as they continue their preparation.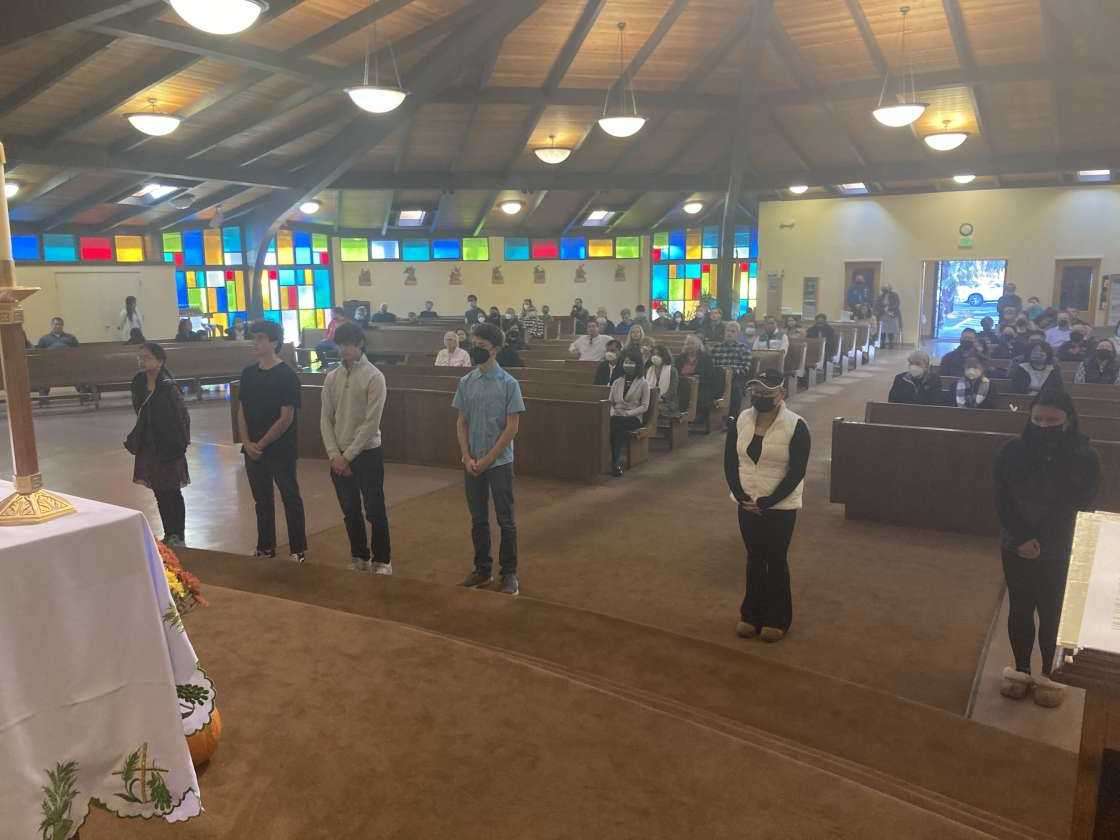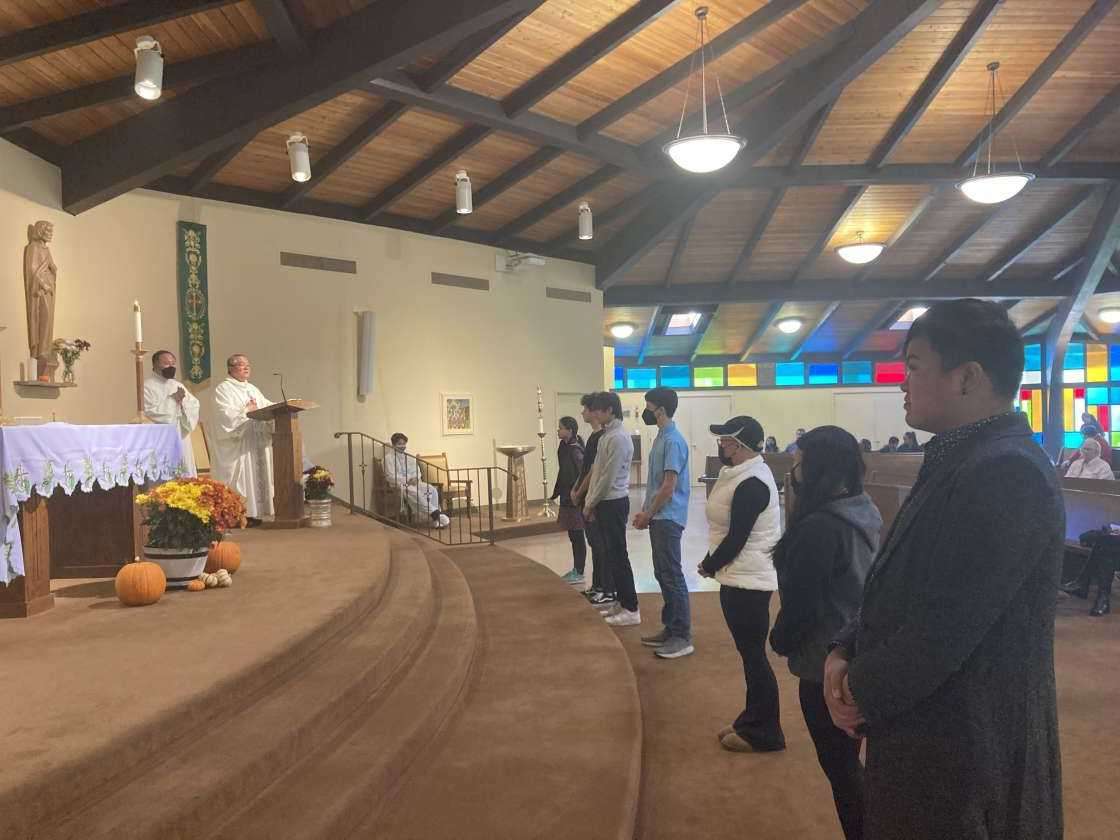 ~~~
Altar Servers Training, September 24
The training was conducted by Emmanuel Gutierrez last September 24 in church.  Our thanks to him and to Flora Lee-Chan for organizing the training.  
We are grateful to our altar servers for their dedication & service and to their parents for their guidance & support!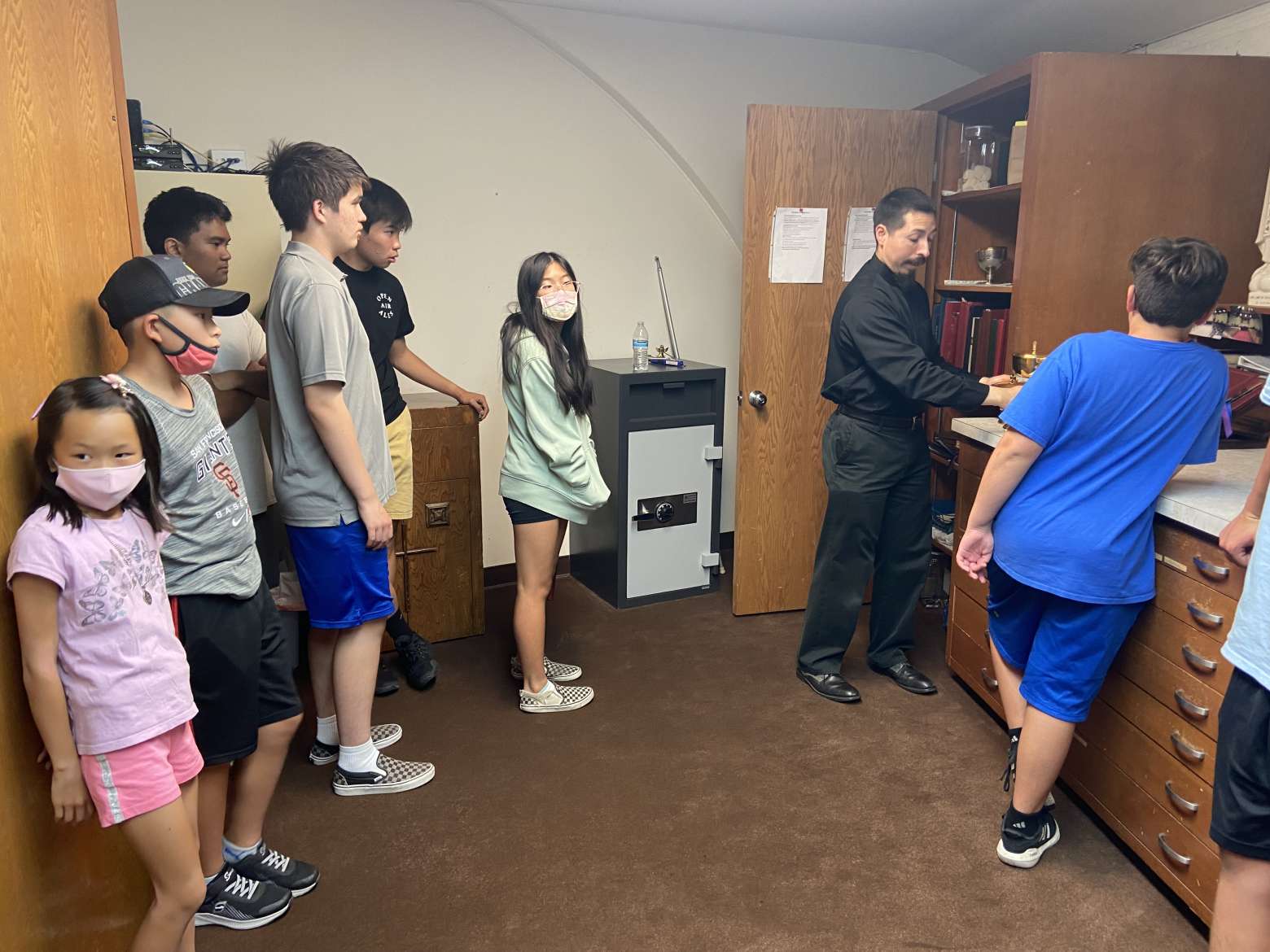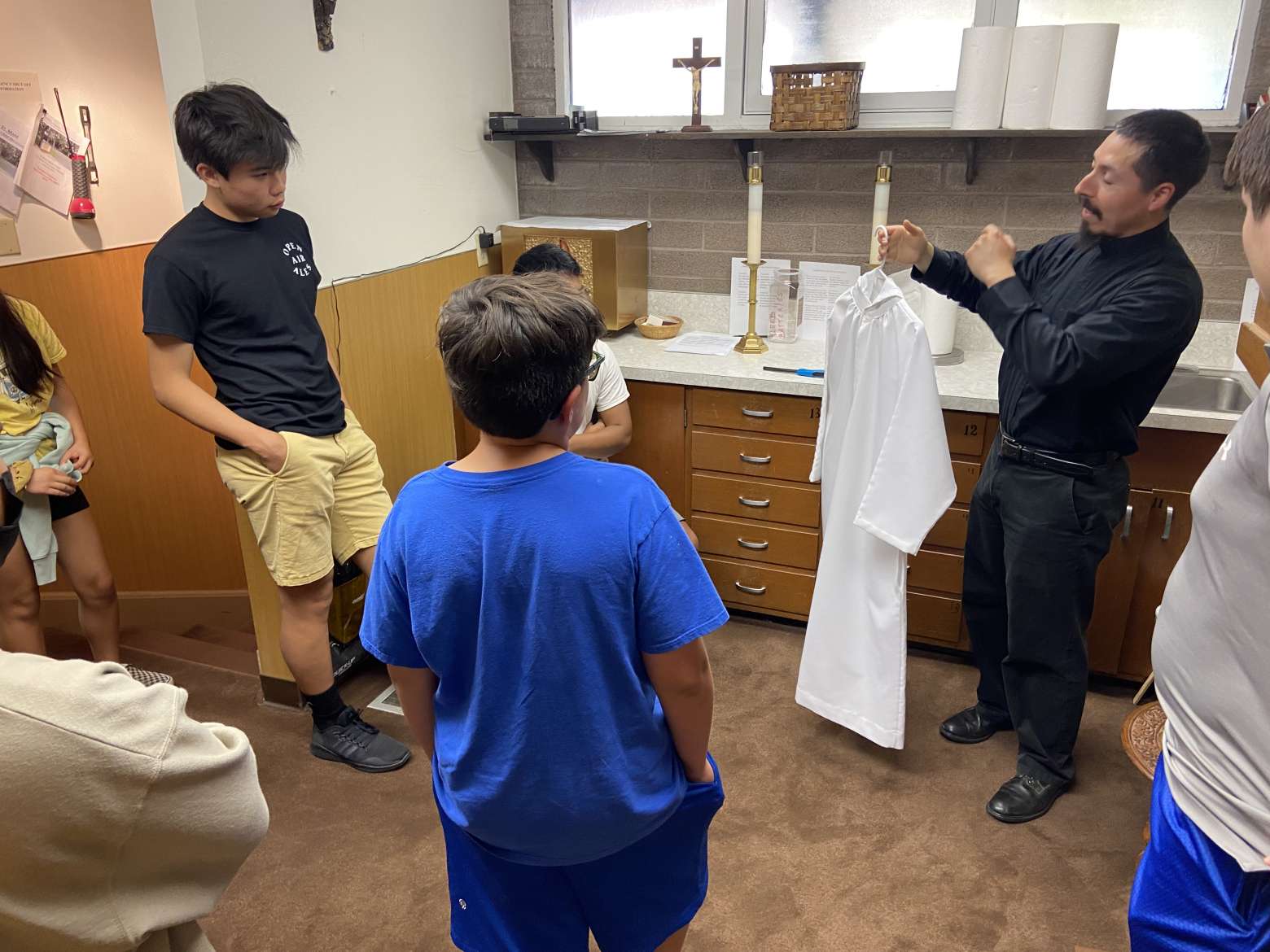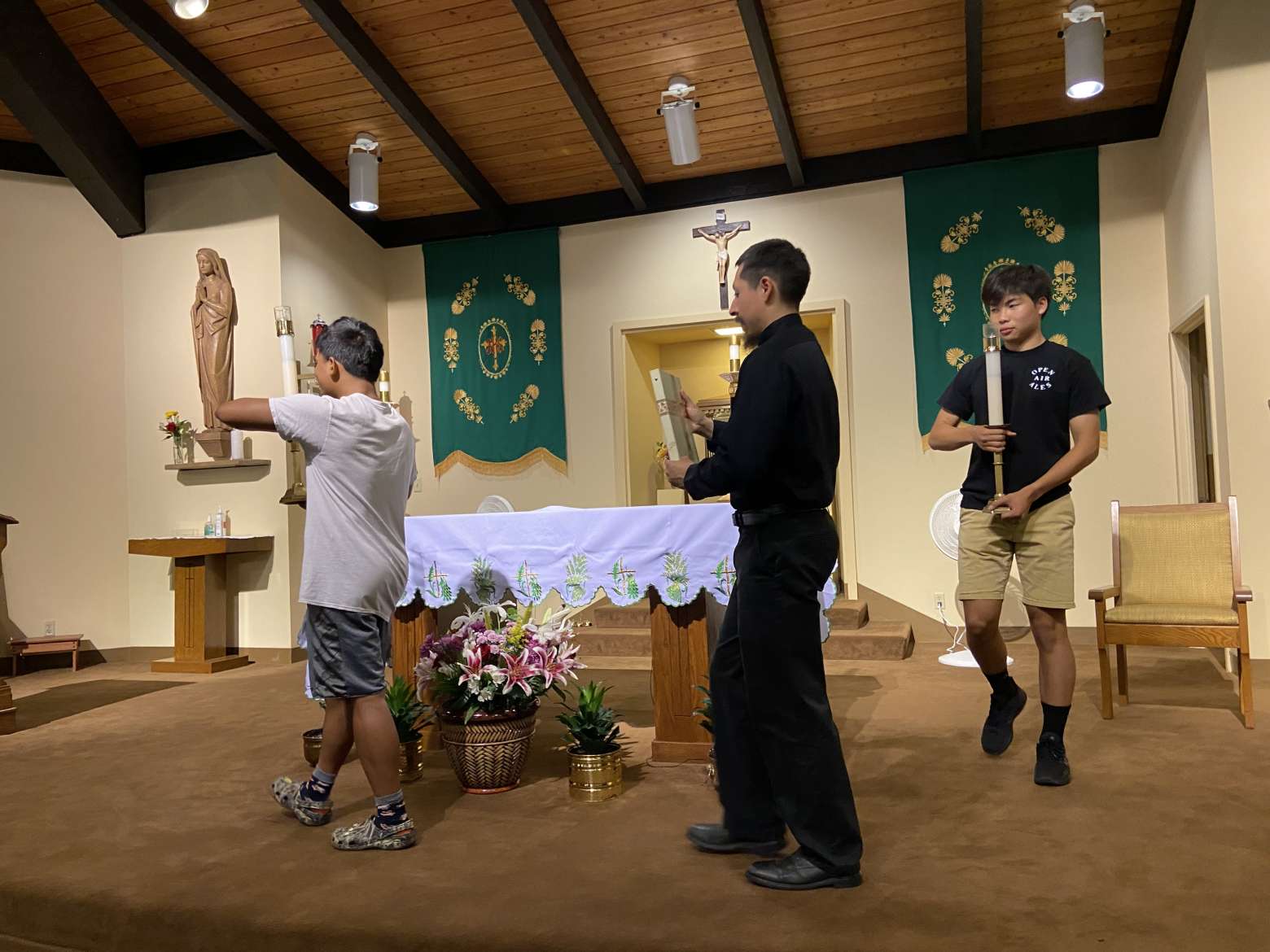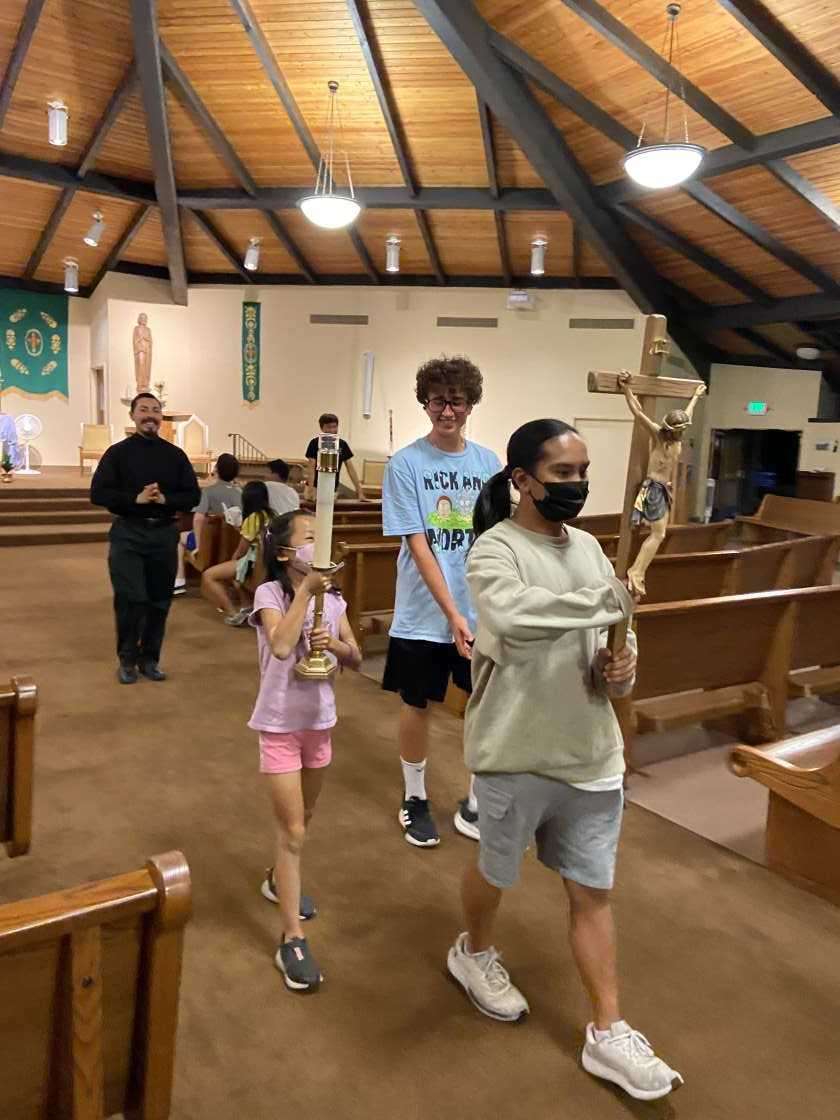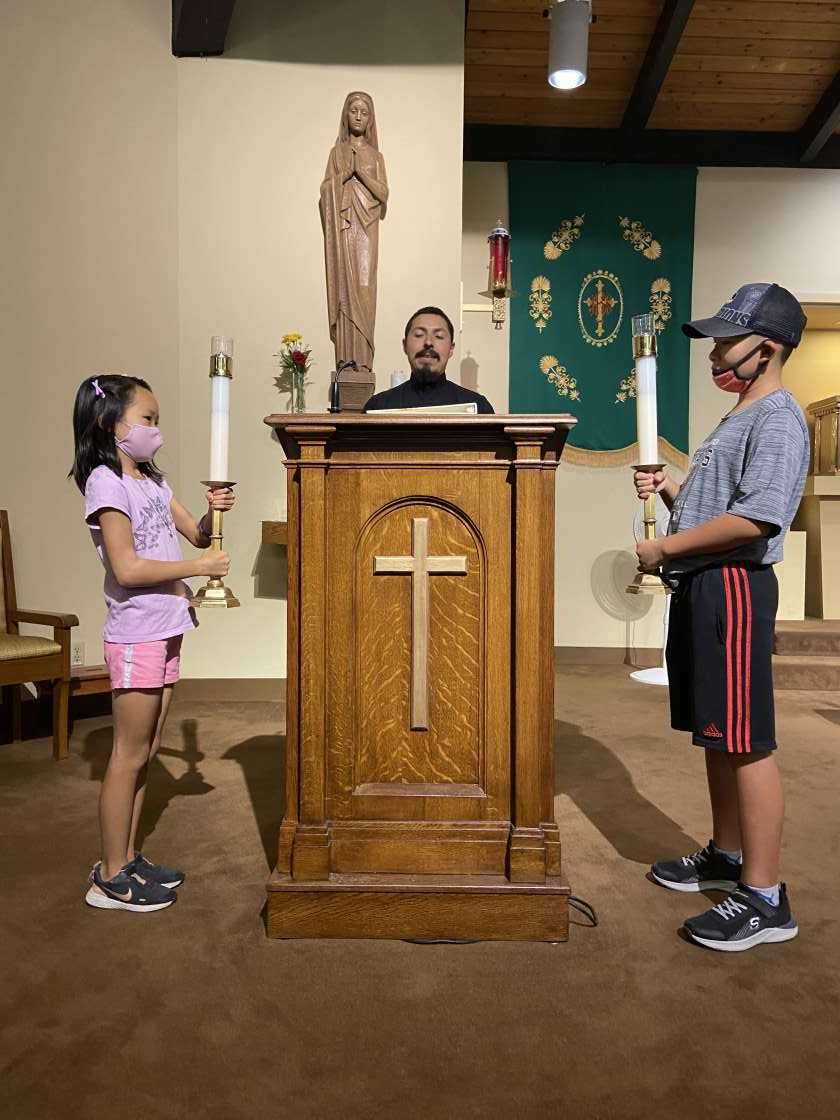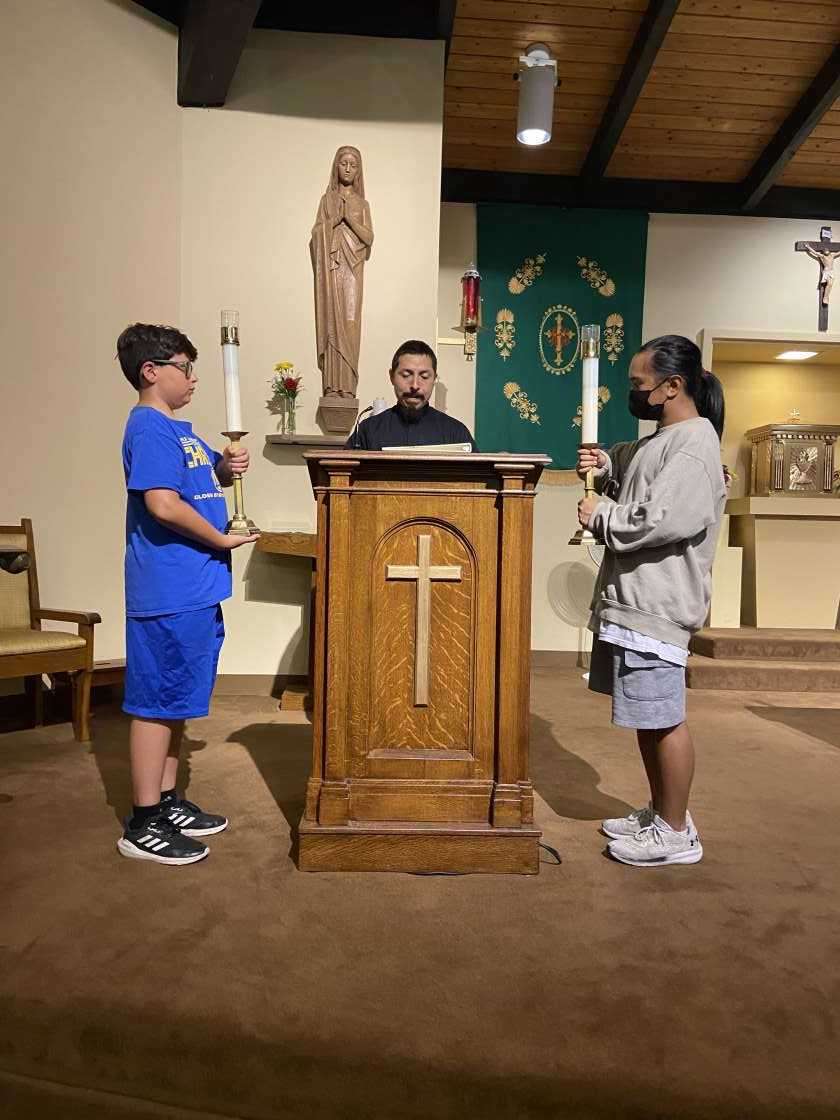 ~~~
Now Open for Registration
St. Mark CCD Faith Formation and Confirmation
Classes (2022-2023)!
Please click on the following links for information about registration and calendars:
If you are interested to enroll, please contact Ed Ibarra
(Coordinator of Religious Education, Youth Ministry, and RCIA):
Email: eibarra@saintmarkbelmont.com
Google Voice Mobile Phone: (408) 518-0887
~~~
To All Parishioners… Thank you!
For Supporting the RUMMAGE SALE with your donations & purchases of food, clothes, shoes, books, electronics, and household items

To ALL VOLUNTEERS, who made the event a fun and safe one for all.   

Many of you were involved in planning and organizing the Rummage Sale and for that WE ARE GRATEFUL!
We are pleased to report that the Youth Ministry & Children's Choir raised a net amount of $5,724.    
The Event also gave us an opportunity to bond, meet our new parishioners &  welcome our neighbors to our parish. 
See you…same place, next year!
View photos on Flocknote!
Our youth had a wonderful Movie Night last Saturday at the parish hall!  We watched "The Blind Side", which is a great inspirational story of triumph over adversity.
Stay tuned for more Youth events!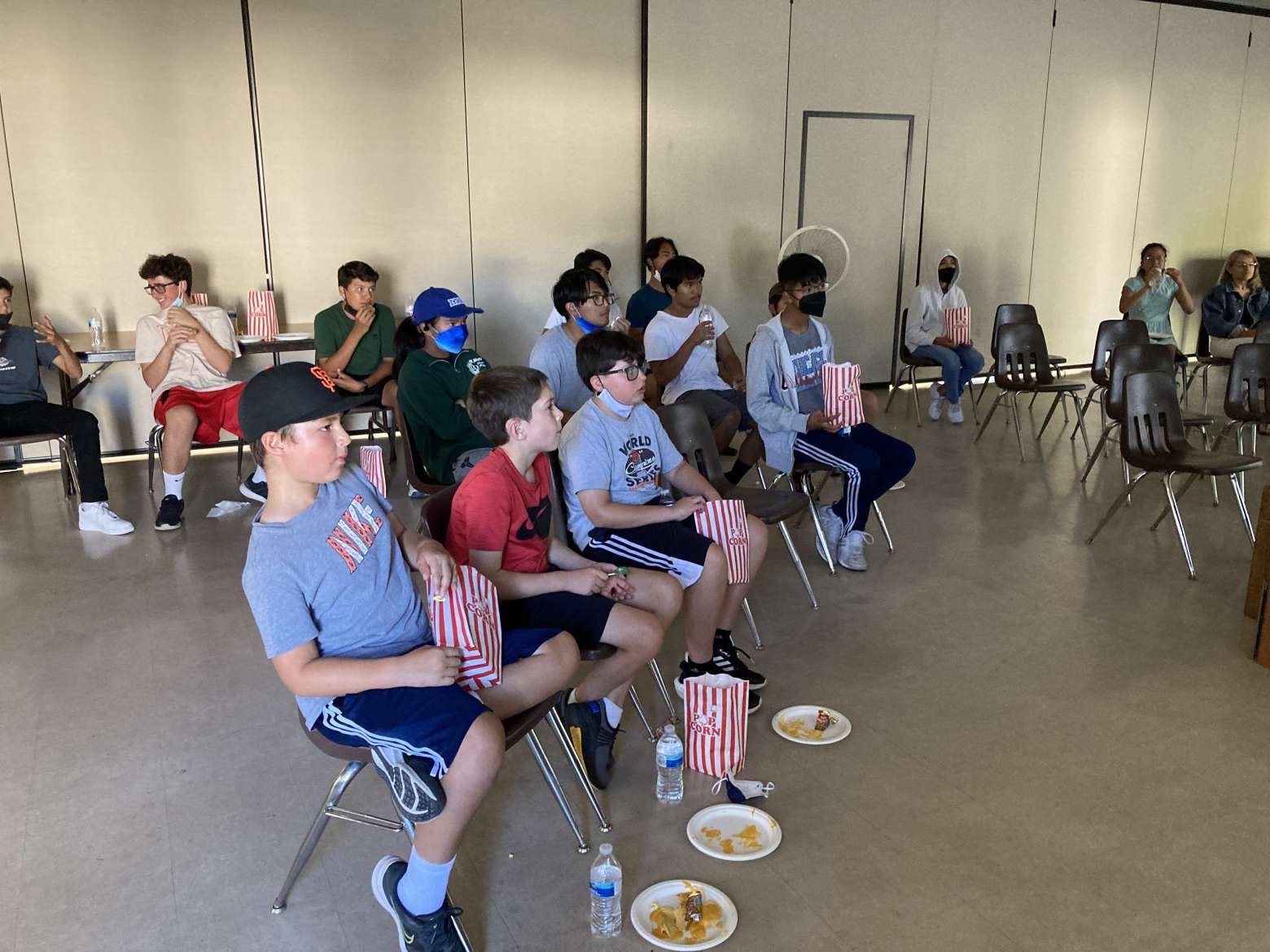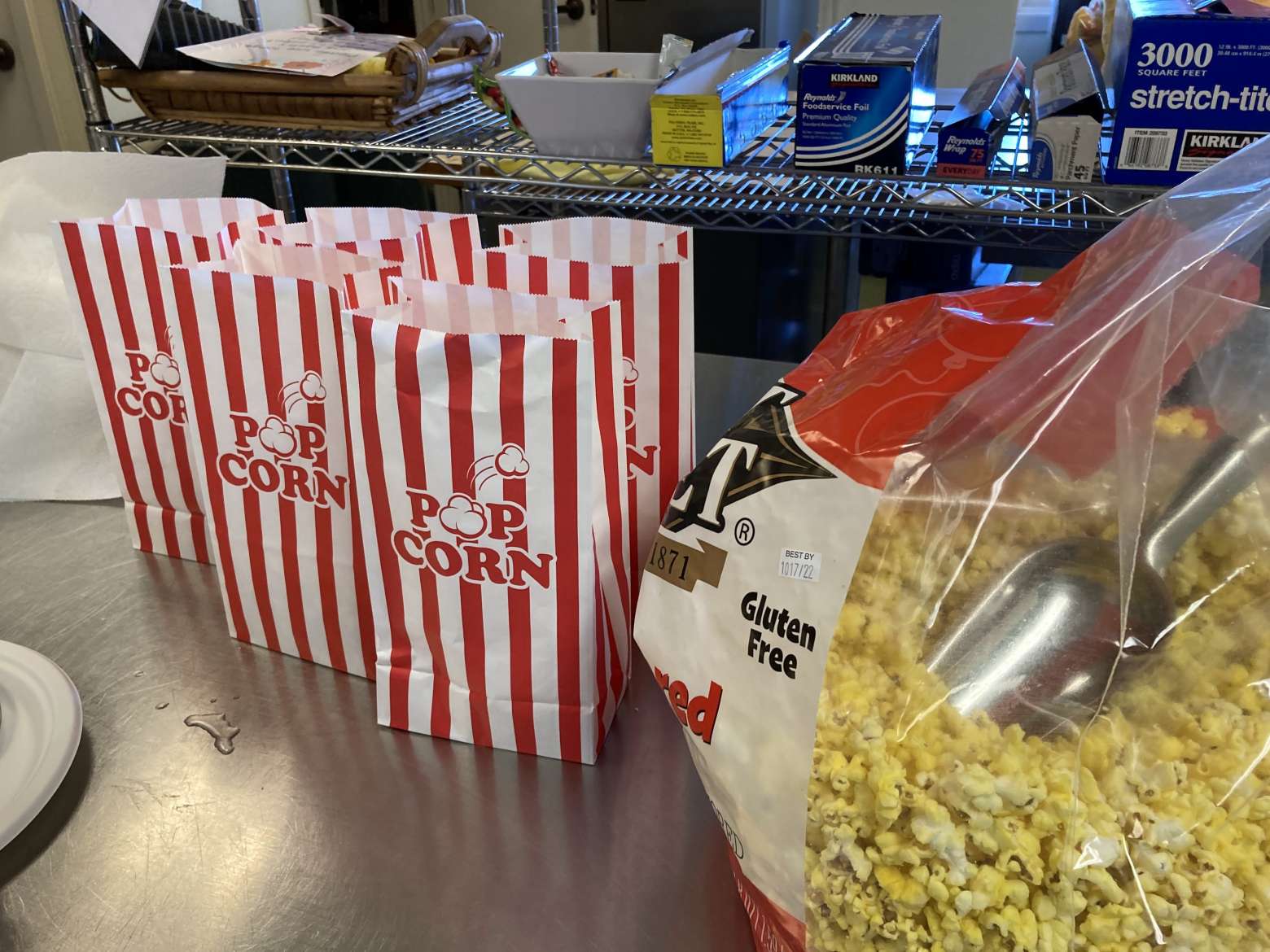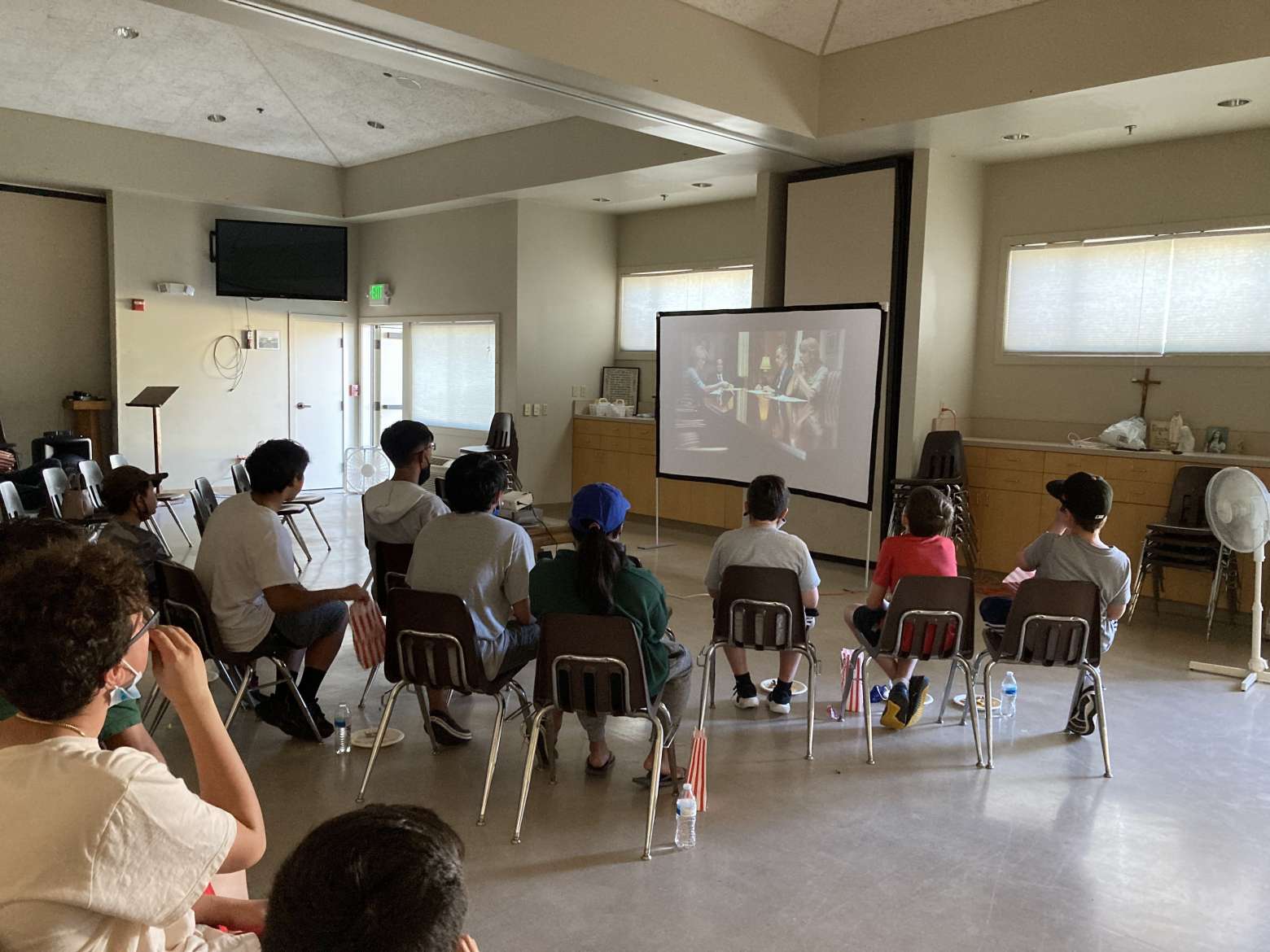 ~~~
End of the School Year Celebration
Our CCD and Youth Confirmation Families gathered together on Tuesday, April 26 at the Parish Center to celebrate the end of this wonderful school year! Congratulations once more to all our students for completing their religious studies this school year, and for our families supporting our Faith Formation Programs!
Click

HERE

to view the photos of the Gathering!