What is the Society of St. Vincent de Paul?
What do we stand for?
SVPD Officers Commissioning
On April 4, Fr. Angel and Andy Klase, conference president, led the ceremony at the parish hall.  Bill Mallet, Milly Goh, Elsa Atendido & Dinna Bayangos were commissioned.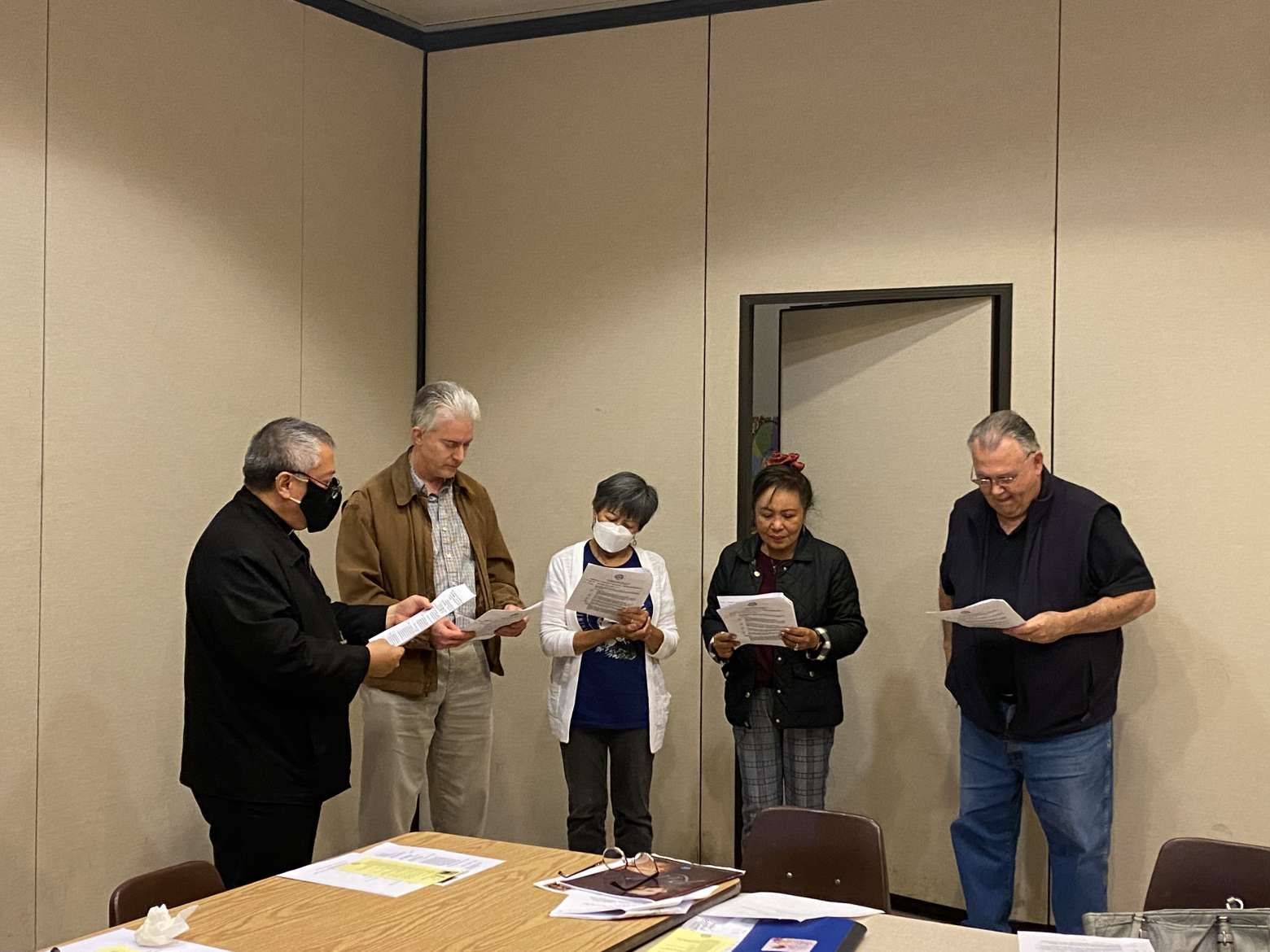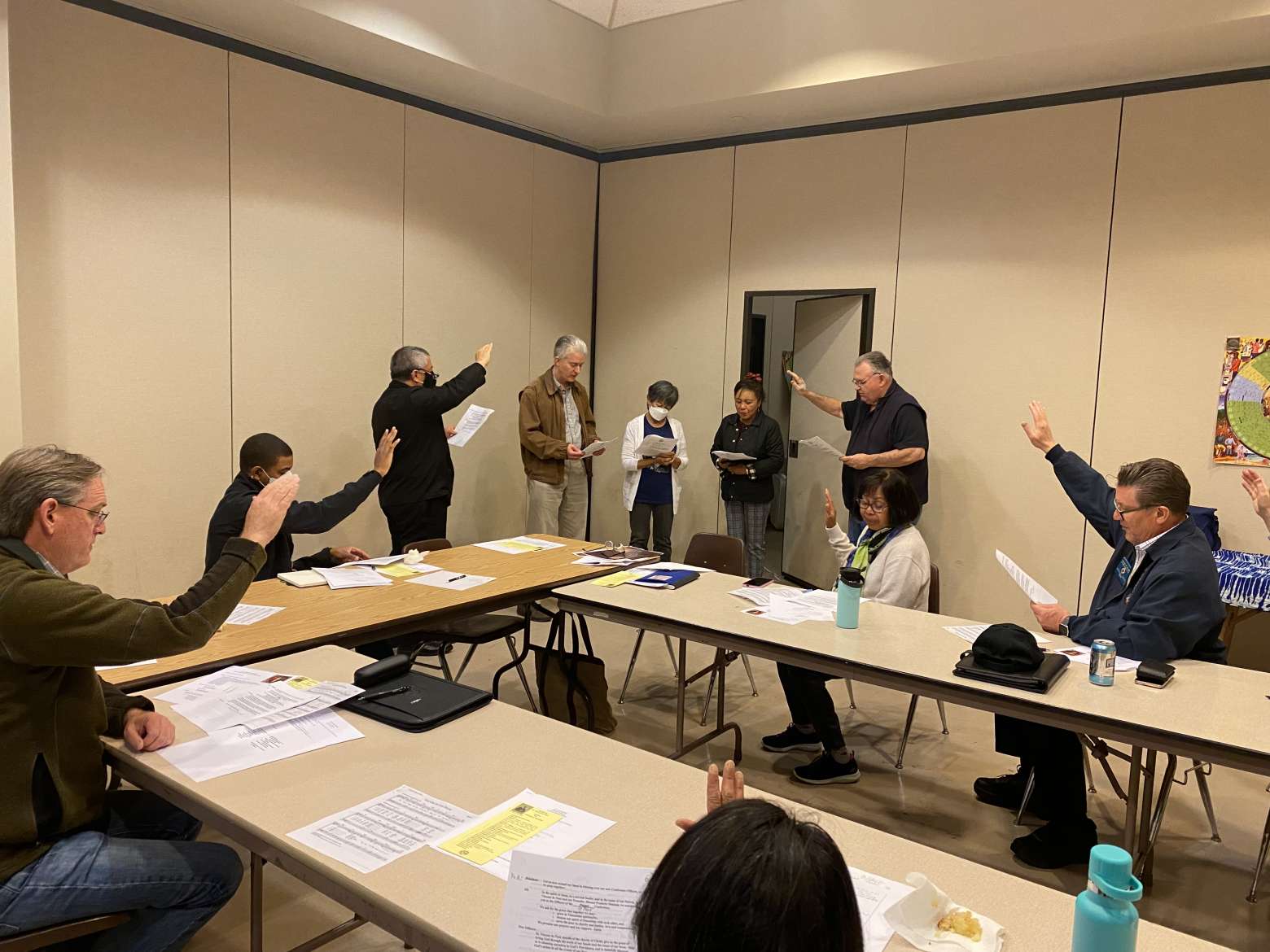 The conference presented Fr. Angel with the Vincentian Cross in gratitude for his strong support of the Vincentian mission to serve the poor and needy in our community.  
Our thanks to Deacon Rich Dizon for blessing the Vincentian Cross and leading the group in prayer.