Learn More Click here to learn more about the Knights. We will contact you from Saint Mark council and send emails with further information. Saint Mark council's number is 13225, please enter that number into the form.
Join Us If you are ready to be a Knight,  join now by clicking here. Enter Saint Mark council's number 13225 and you can join in the parish and council activities right away.
The St Mark Knights of Columbus installed its Officers for the Columbian Year 2022-23 on August 27, 2022, at the Parish. Awards for Knight of the Year and Family of the Year were also awarded after the Installation. There was also an Exemplification of a new member.
The St Mark Council serves the various needs of our Parish. We also support the Walk for Life, the Intellectual Disability Drive, and our Seminarians. 
We are welcoming all male parishioners who are willing to take up the call and assume their God-given role as leaders in the Family and Church. 
For more information, kindly reach out to Grand Knight Bro. Vince Lopez – 510-565-6567, Deputy Grand Knight Bro. Harry Satyadi – 650-218-5586, and Membership Director Bro. Michael Craig – 650-921-1515.
Who Can Join
Membership in the Knights of Columbus is open to men 18 years of age or older who are practical (that is, practicing) Catholics in union with the Holy See. This means that an applicant or member accepts the teaching authority of the Catholic Church on matters of faith and morals, aspires to live in accord with the precepts of the Catholic Church, and is in good standing in the Catholic Church.
Answer the Call
Become a Brother Knight by contacting the Grand Knight Vincent Lopez at vzlml@yahoo.com or Membership Director Michael Craig at micedcraig@gmail.com. Also, provide the day/time & location of where you would like to meet.
Who Are the Knights of Columbus?
In 1882, Father Michael J. McGivney gathered a small group of parishioners in St. Mary's Church in New Haven, Conn. His purpose was to establish a group of men, united in their faith and to provide for Catholic families in times of need. This was the beginning of the Knights of Columbus.
   
What Do The Knights Do?
Every year, the Knights average over 5 million visits to the sick and bereaved, give over 300,000 donations of blood, contribute over 50 million volunteer hours of community service and offer over 5 million hours of labor for sick and disabled members. Over the past decade, the Knights have donated more than $1.28 billion to numerous charitable causes and volunteered over 612 million man-hours of service.
Why You Should Join The Knights?
Joining your local council of the Knights of Columbus can change your life. As a Knight, you have the opportunity to strengthen your parish and give back to your community. Councils conduct many programs that support your parish and community including prayer and Eucharistic adoration programs; Coats for Kids participation and food for families programs.
If you're interested in helping those in need in your parish and community, strengthening your parish and your familial relationships, and growing in your faith, the Knight of Columbus is for you.
What Does Our Council Do?
Our local St. Mark Council conducts many programs throughout the year that support our parish and community including:
Monthly Knights Masses

Monthly Family Fellowship

Wheelchair fundraising

Fundraising for people with intellectual disabilities

Support for Parish events and other Parish Ministries including

"Adopt" a Seminarian program

Altar Server Awards

Dinner Dance Fundraisers

Pancake Breakfasts

Casino Trip Fundraisers

Church clean-up

Monthly Business meeting
Wives Appreciation Dinner
Last Dec 10, the Knights of Columbus celebrated its Wives Appreciation Dinner. The Knights hold this event annually to acknowledge and thank their wives for their support. Widows of the deceased members also graced the evening. After dinner, the Council also presented the Seminarian Support to our very own Emmanuel Gutierrez. This was followed by the Knights serenading their wives and the wives singing to the tune of Dancing Queen.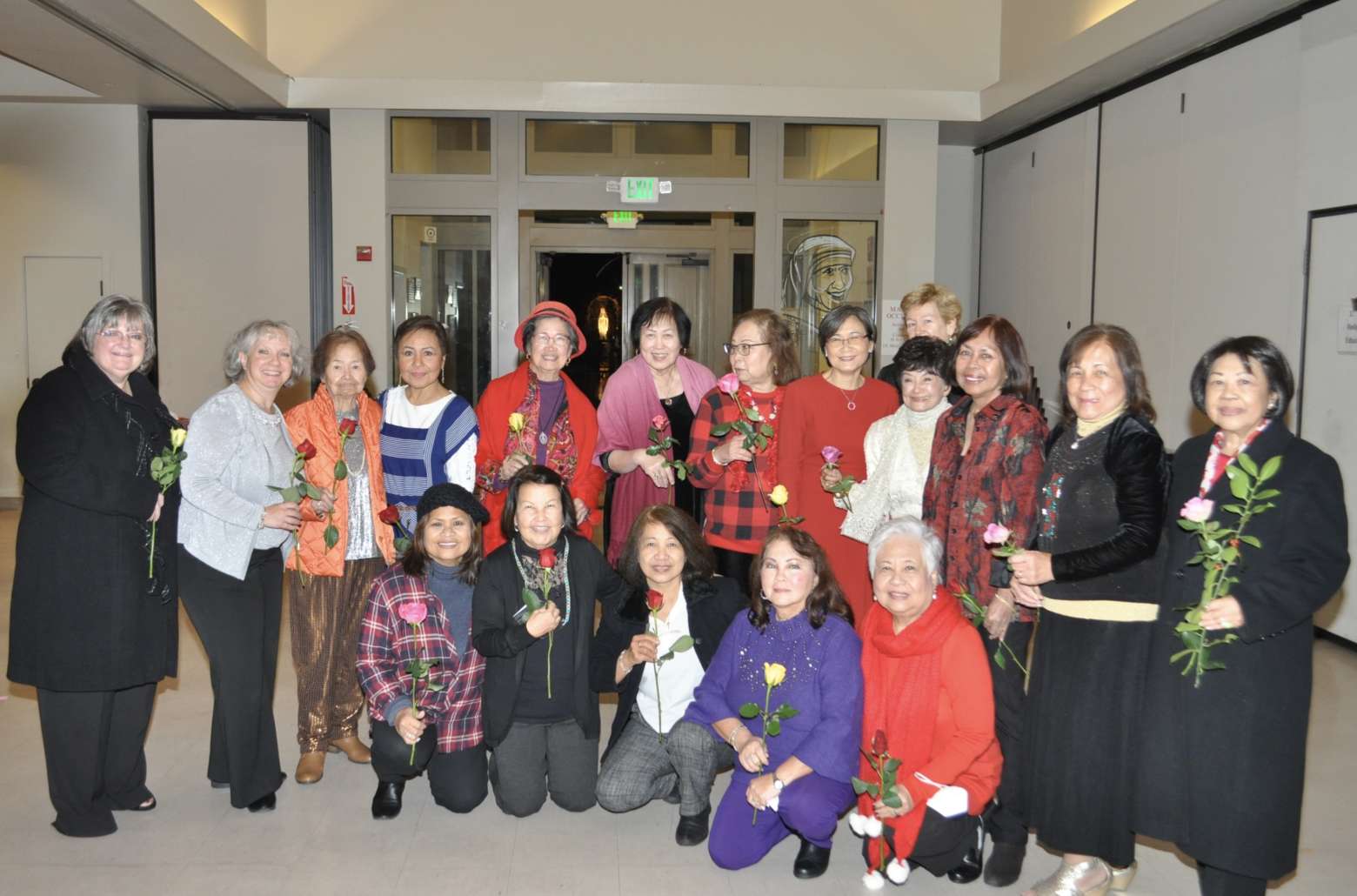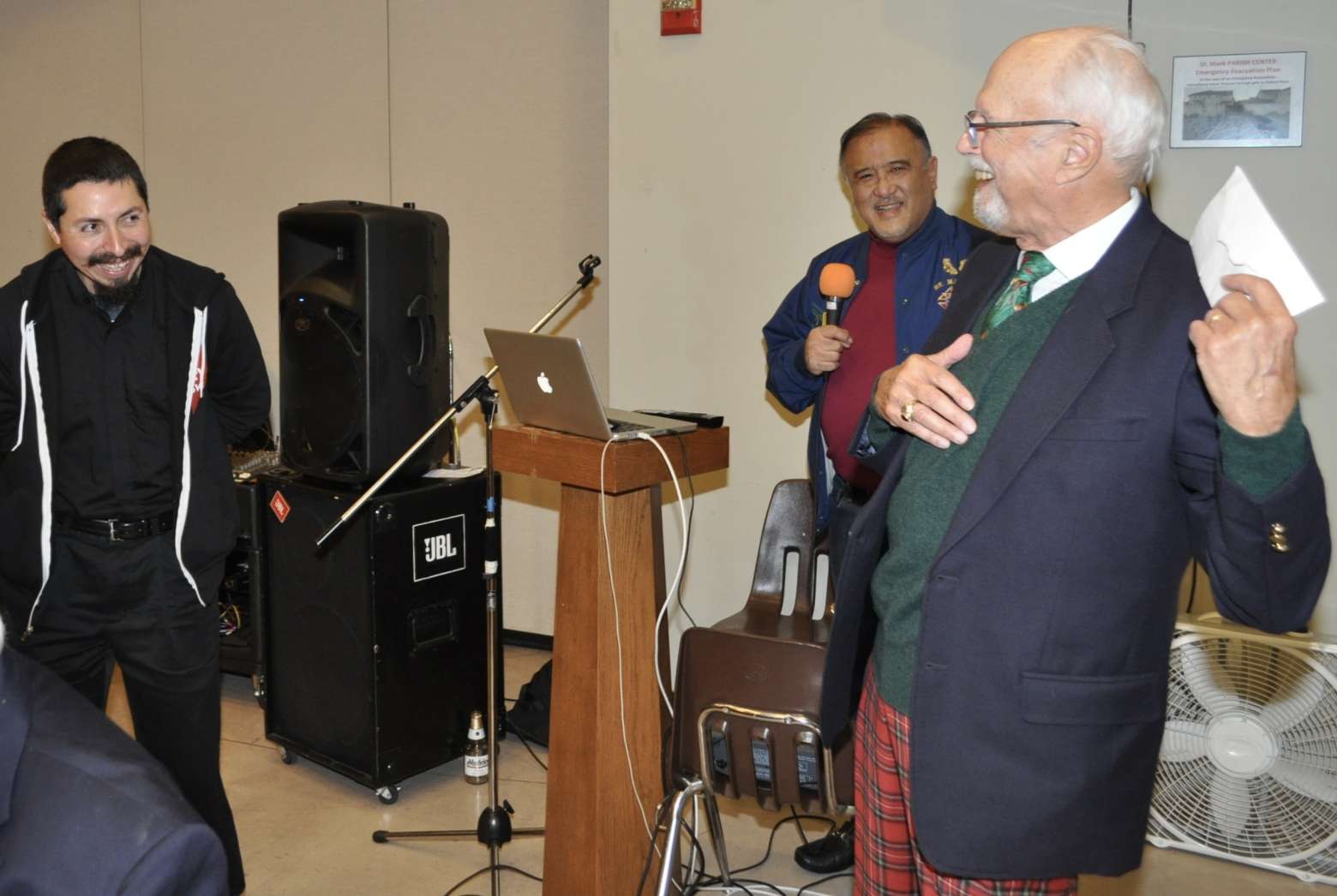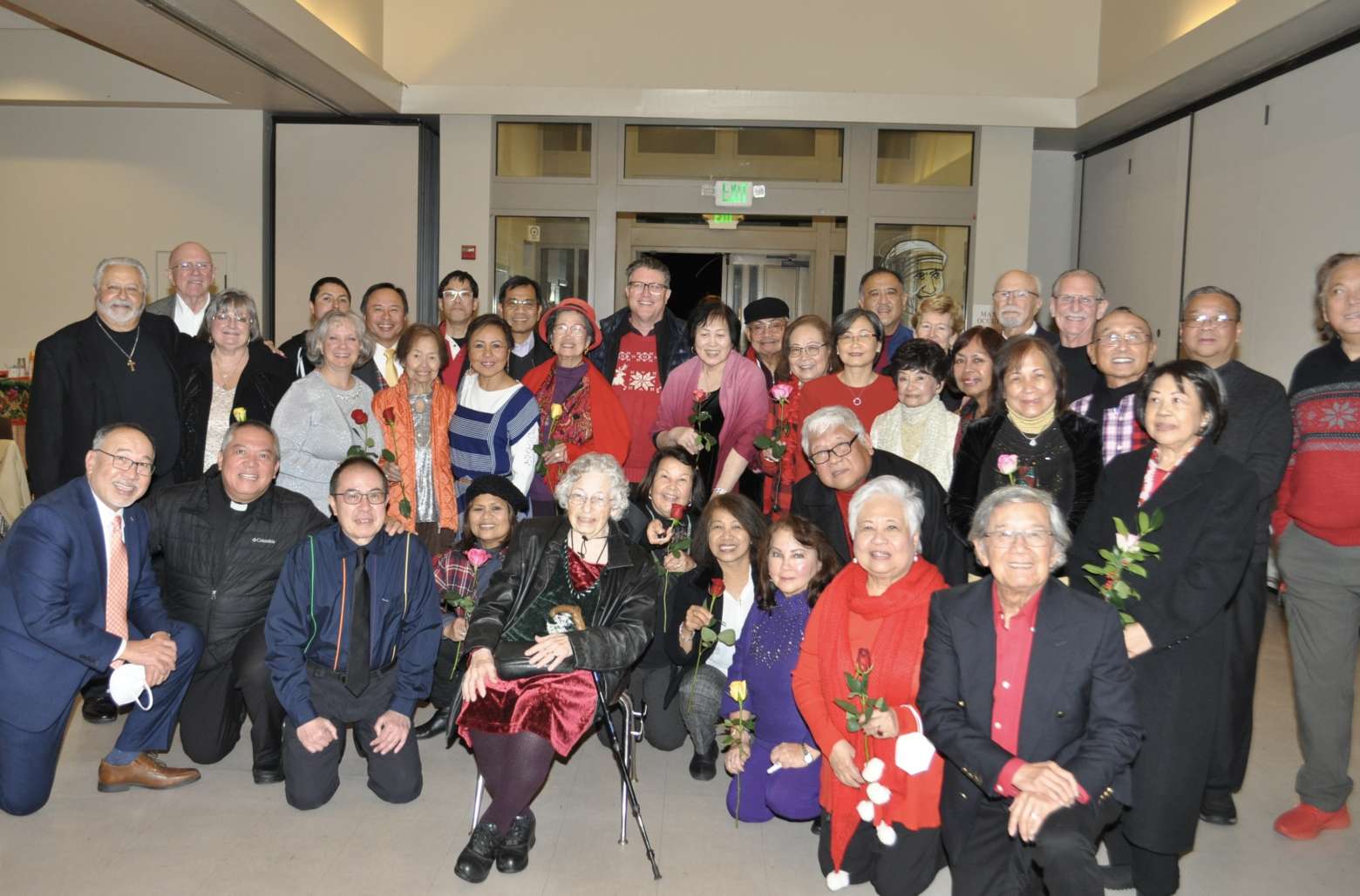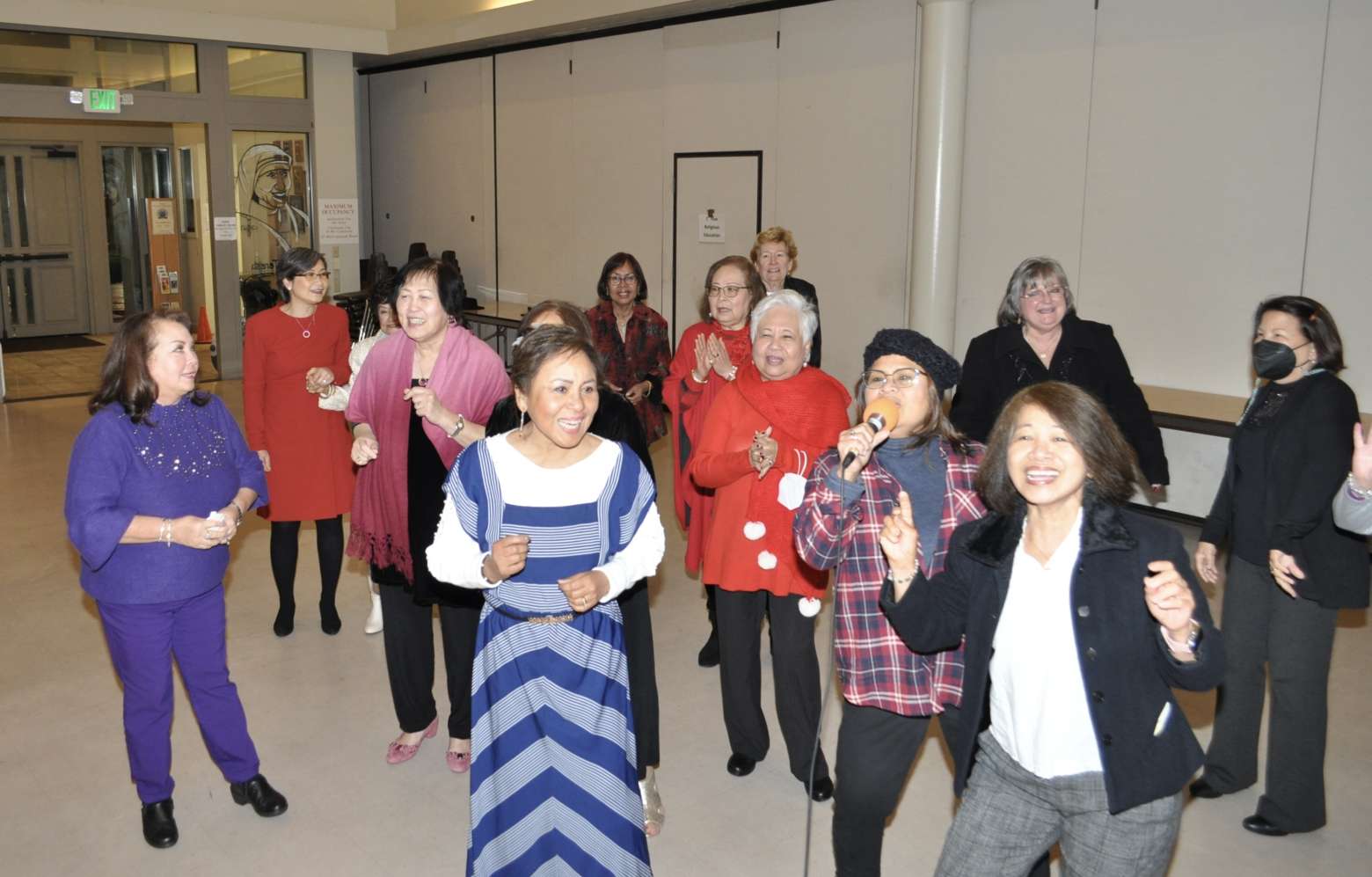 Coats for Kids
Two of St Mark's larger Ministries – the Knights of Columbus and the Saint Vincent de Paul – recently embarked on a joint Coats for Kids Outreach Project. The Knights supplied twenty-four Youth coats to the children of families served by St Vincent de Paul. Members of both ministries jointly handed out these coats to the lesser fortunate children. This brought huge smiles and thanks from the children and their parents.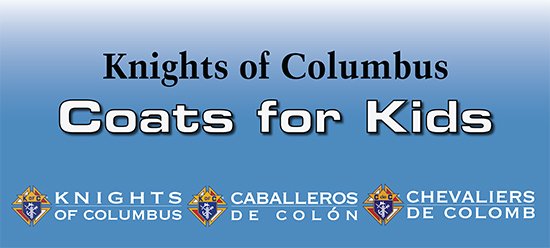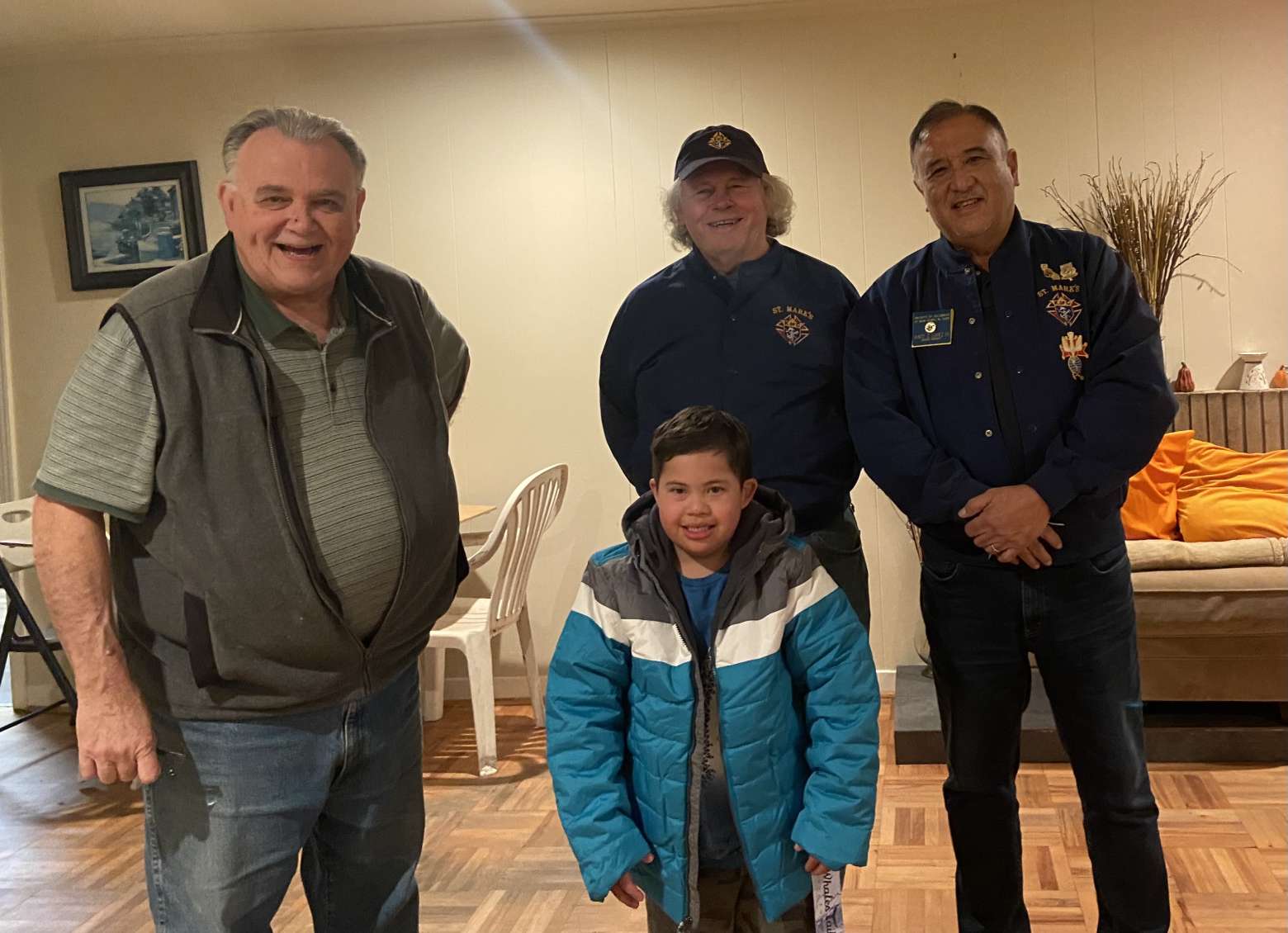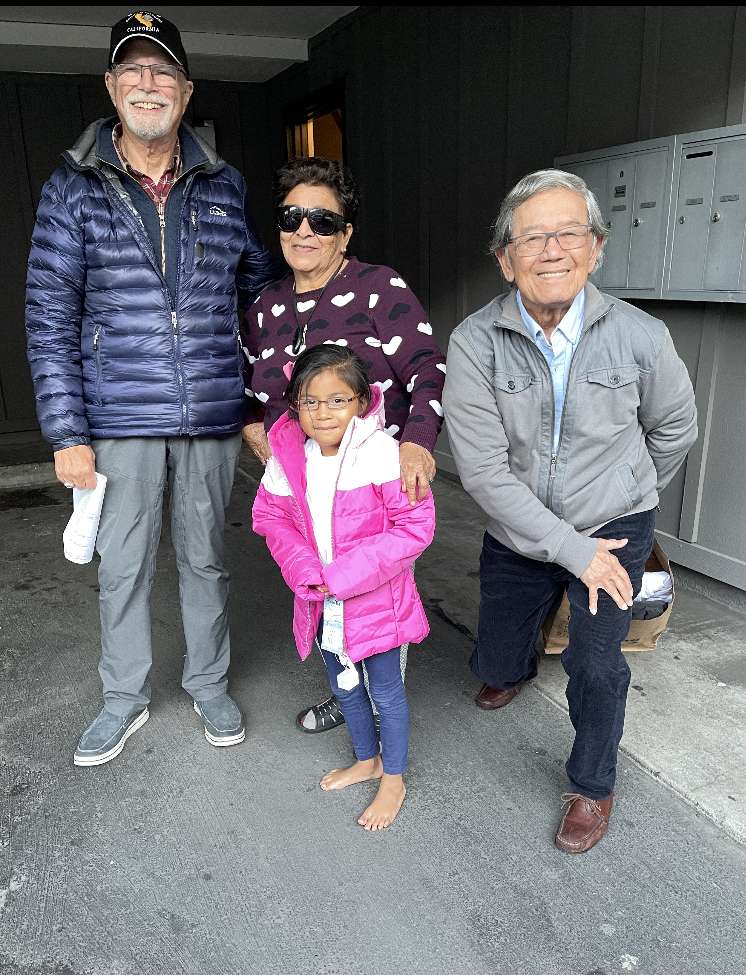 The Knight of Columbus Halloween Dinner Dance
The Annual Halloween Dinner Dance returned to the Parish Hall last Saturday. More than 80 people attended this fun-filled occasion. Dancing was preceded by a beef tri-tip, pasta, and salad dinner. Door prizes and prizes for Best Costume were also awarded.